Meet the Author: Advocate to Win: 10 Tools to Ask for What You Want and Get It.
Wednesday, May 18, 2022
The Molly Pitcher Inn
88 Riverside Ave., Red Bank, NJ
1-4 p.m.
Join the Women's Leadership Alliance in person for an evening of networking with award-winning attorney and author Heather Hansen, who will discuss the impact of her new book: Advocate to Win: 10 Tools to Ask for What You Want and Get It.
This is Part 2 of the Meet the Author series with Hansen. Part 1 was held in May, during which Hansen discussed her book: The Elegant Warrior.
About the author: Hansen has spent over 20 years fighting on the battlefields of the courts―but even in her fiercest clashes, she's remained true to herself and her principles, which she will continue to share in the second part of her discussion.
Sharing this women-focused event to any interested colleagues is encouraged.
Book Sponsor: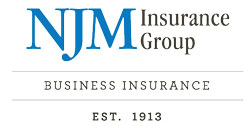 Agenda:
1 p.m. Registration with networking
1:20 p.m. Lunch buffet
2 p.m. Meet the Author Heather Hansen
3 p.m. Continued discussion/dessert

Donate to protect the children of Ukraine.
The WLA would like to encourage attendees to donate to protect the children of Ukraine.
With your 100% tax-deductible donation, UNICEF can help ensure that Ukraine's children have access to safe water, nutrition, health care, education and protection. Less than 3% of funds go to administrative costs.
Please donate by clicking here.
Registration
Online registration is closed, call to register for this event. Please note any registrations after 5/1/22 will not be able to be provide books prior to program.