Gain Essential Insights at MetroRAP 2024
Thursday, Feb. 1, 2024 | Sheraton New York Times Square Hotel
Elevate your business to new heights within the dynamic insurance market! Join us for an exciting event that guarantees an enlightening journey into successfully conquering the challenges of today's insurance industry.
Don't miss out on this incredible day of networking and collaboration. With a range of networking opportunities, a buzzing trade show, exceptional education, and even pre-event and post-event receptions with the NY-YIP and PIWA, MetroRAP 2024 has something for everyone in the insurance industry.
Reasons to attend:
Industry Guidance
Enjoy face-to-face interactions with industry professionals who have advice and resources to share.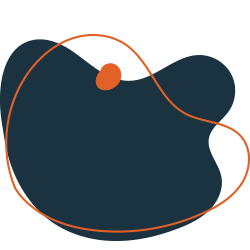 Increased Knowledge
Exceptional education to help you overcome the challenges of today's insurance industry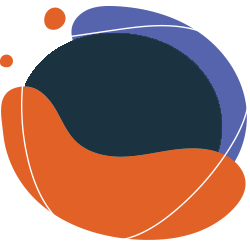 Energizing Experiences
Incredible day of networking and collaboration at a buzzing trade show–MetroRAP is an event that will inspire you long after you return to the office.

Book your spot now with our PRESALE offer and save 15% off your registration until Thursday, Jan. 18, 2024!

Schedule
Wednesday, Jan. 31
MetroRAP Welcome Reception
Hosted by NY-YIP
Connolly's Times Square
Get tickets here!
Separate registration required.
Thursday, Feb. 1
PIA registration desk open
Education session:
Hard Conversations for a Hard Market
Bradford Lachut, Esq.

Trade show
—Cash door prize drawings
—Exhibitor & grand door prize drawings
—Best overall booth experience winner
Buffet lunch in trade show
Education session:
Errors & Omissions in the Empire City
Bradford Lachut, Esq.

PIWA Networking Reception honoring Bob Shapiro
Separate registration required. More info coming soon.



Education
Instructor Bradford Lachut, Esq.
With more than a decade of experience in the insurance industry, Bradford Lachut, Esq., is responsible for all legal, government relations and insurance industry liaison programs for PIA Northeast. Lachut has been involved with the regulatory framework of cybersecurity protection since the inception of New York's cybersecurity regulation in 2015. Since that time, he has authored numerous articles and developed several educational courses designed to assist insurance producers with navigating the regulatory framework that has been developed around cybersecurity protections. Most recently, Lachut and PIA provided expertise and comment to the New York Department of Financial Services as that agency drafted amendments to the cybersecurity regulation. As a big sci-fi fan, Lachut has been preparing for the artificial intelligence apocalypse for many years and he is uniquely positioned to discuss the opportunities and challenges that AI presents to the insurance industry.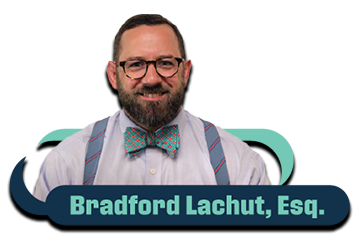 8–10 a.m.
Hard Conversations for a Hard Market
Submitted for NYCE credits.
Sponsored by: Excess Line Association of NY
As any insurance producer can attest, the times are a changin'. The increase marketplace pendulum is swiftly and resolutely swinging toward a hard market. Producers and clients are experiencing availability issues, pricing increases, and stricter underwriting. What is an insurance producer supposed to do in situations like this? This two-hour course will give producers the tools they need to discuss the hard market with their clients. Covered topics will include an in-depth look at reinsurance and its impact on the retail insurance marketplace, inflation, as well state-specific cost drivers including extreme weather, increasing litigation costs and state regulation. .
2–5 p.m.
Errors & Omissions in the Empire City
Submitted for NYCE credits.
Sponsored by: Utica National Insurance Group
The Big Apple. The Capital of the World. The City that Never Sleeps. New York City has many names. Regardless of what you call it, the city is a unique and difficult place for insurance producers to operate. The sheer size and speed at which the city moves creates challenges that would make any producer lose sleep. This three-hour course is designed specifically for those agents living and working around the five boroughs and will address issues unique to those areas. The course will provide a broad overview of the legal duty an insurance producer has to their client in New York state. Then, Lachut will analyze that duty through the lens of issues experienced acutely in New York City, including New York's Labor Law 240 coverage, certificates of insurance, umbrella polices, as well excess-lines coverage.

Trade Show
10 a.m.–2 p.m.
Meet vendors and discover markets that will help your business.
Our trade-show floor is brimming with opportunities waiting to be seized. Browse for the newest innovations, and products for your business. With a diverse range of exhibitors representing the best of the industry, it's a dynamic marketplace of ideas, products, and services.
But this year, we've added an exciting twist to make your experience even more engaging! Introducing the "Best in (Trade) Show" contest—a chance for you to be the judge and crown the most outstanding booth on the floor. Attendees will vote for their favorite booth based on overall experience, creativity, and innovation.