Company visits
PIANJ, Kingstone discuss the company's entrance into the N.J. insurance market
Kingstone Insurance Co. representatives met with the Professional Insurance Agents of New Jersey in Toms River, during the association's December committee meetings. Upon hearing the news that Kingstone was expanding geographically in New Jersey, PIA reached out to Barry Goldstein, Kingstone's president and CEO, and invited him to address the group. Accompanying Goldstein was Shannon Matty, marketing director, and Amanda Goldstein, chief analyst.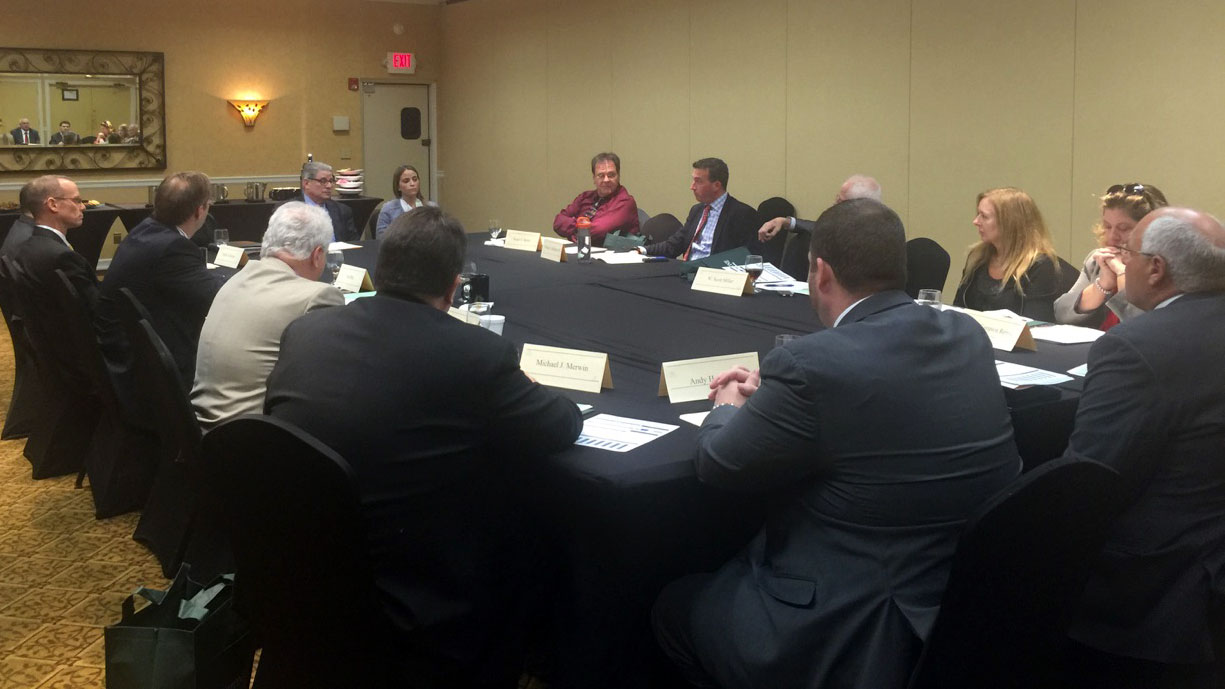 Goldstein began the meeting by emphasizing the commitment to the professional, independent agent distribution channel, "We will not do business with those who will cut out the agents." That type of attitude from Kingstone is what has allowed them to be recognized as the No. 1-ranked carrier in the PIA Company Performance Survey for two of the last three years. Goldstein stated, "We are a small company that has grown dramatically, but hasn't changed our principles."
Goldstein explained that currently Kingstone is an A.M. Best "B++"-rated carrier and, in order to help them reach their goal of becoming an "A"-rated carrier, the company needs to expand geographically. Kingstone will enter the New Jersey marketplace with personal lines initially, and plans to expand soon after with its commercial product. By entering into the New Jersey marketplace, the company hopes to be producing paper in the second half of 2016. It anticipates appointing approximately 40 agents and will focus on the following lines: for commercial business (i.e., BOPs, artisans liability and special multi-peril policies as well as physical damage only for "for-hire vehicles") and on the personal-lines side (i.e., homeowners, renters, dwelling, umbrella, condos and canine legal liability). The canine legal liability insurance comes in for those cases where the insured owns a dog that is on the excluded list. We will be able to accommodate those clients by writing a special policy to cover their pet; in this way we will still be able to meet their needs.
PIA leaders' first questions of Kingstone during the meeting centered on coastal writings. In particular, they were curious as to whether Kingstone would write coastal properties. Goldstein raised a few eyebrows and smiles when he stated, "Kingstone will write coastal properties," and Matty added, "We also will write to the water's edge." "Not only will we write coastal," added Goldstein, "but we will do it right."
Kingstone is currently located in Kingston, N.Y. The company changed its name from Commercial Mutual Insurance Co. in 2009, when it converted from a mutual company to its current status as a stock company.