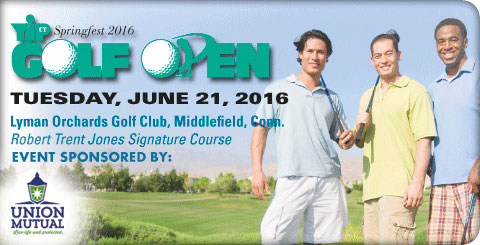 May 18
CTYIP Board & Committee Meeting
Crowne Plaza| Southbury
*ALL MEMBERS WELCOME TO ATTEND*
June 21
CTYIP Annual Springfest
Lyman Orchards Golf Club| Middlefield
Register here
September
3rd Annual CTYIP Golden Gala Awards Night

December
CTYIP Holiday Social

Kristina Garrity
CCS Insurance
Avon
Sara Gonzalez
The Keene Group
Bridgeport
Jason Halpert
Jason Halpert & Associates
Windsor
Steven Hunt
Thomas Fahy Insurance Agency
W. Hartford
Joseph Iannelli
The Keene Group
Bridgeport
Mike Leone
United Cleaning & Restoration
Middlefield

Darren Owen
New England Insurance
Bridgeport
Lisa Park
The Keene Group
Bridgeport
Connor Robey
AXA Equitable
Hamden
Nick Sarro
United Cleaning Restoration
Middlefield
Donald Steisel
United Healthcare Medicare Solutions
Danbury
The premier trade association for the insurance industry, PIACT is dedicated to building the future for insurance agents everywhere. Offering member benefits including advocacy, networking, continuing-education and resources such as Industry Resource Center, members should always Think PIA first. In addition, PIACT offers Creative Services to help agents grow their business. PIACT is affiliated with PIA National. If you are interested in becoming a PIACT member, click here or call (800) 424-4244.
It's the 'Buy Button' initiative or should we say 'bind' button
What's the concept of the Buy Button? This industry-wide initiative led by PIA National is about working to educate agents and carriers alike on how technology can assist them in offering their online customers the opportunity to bind coverage, especially when their offices are closed. This concept does not remove the personal counseling that professional, independent insurance agents and brokers offer their customers, but it's another demographic they can use to service their client's insurance needs.
PIANJ National Director Keith A. Savino, CPIA, and CEO Mike Becker were interviewed recently by ACORD's Bill Hartnett at ACORD headquarters in Pearl River, N.Y., about the concept of agents offering purchasing and binding capability on their websites. The Buy Button initiative, spearheaded by PIA, is being likened to earlier milestones in technology development in the insurance industry. Keep up to date on this issue in your PIA publications, including an article in the April edition of PIA magazine.
Some advantages of the Buy Button:
empowers the agent to bind a policy 24/7, whether at the office or off site, during operating hours or after hours;
helps you reach prospects and create a point-of-sale opportunity; in the office, on the phone, online, at the prospect's location, etc.;
enables producers and account executives to approach new business face-to-face: in your agency; at your clients' office; via phone or email; and
allows agencies to cross sell to existing customers who access your agency's customer portal.
Technology Info Central
The "Buy Button" initiative is just one of the many technology-related topics available to PIA members through its member-exclusive Technology Info Central tool kit. Get cutting edge technology news, commercial download resources, results of our PIA Technology Surveys, vendor contacts, Real Time information and technology-related resource materials. You also have access to our two technology consultants: Steve Anderson, CIC, and Jason Hoeppner, CIC.
To access PIA's Technology Info Central, click here.
Augusto Russell Named PIA National Agent of the Year
PIACT past President Augusto Russell, CIC, of Farmington, Conn., has been named the 2016 Professional Agent of the Year by PIA National. Russell is a partner with May, Bonee & Walsh Inc. in Glastonbury, Conn. More ...
PIA comments on millennial hiring on NPR
The insurance industry has a lot of open positions, and it's scrambling to fill them. It's targeting millennials, but many simply don't consider insurance as a potential career—or think it's boring. More ...
CTYIP and PIACT participate at PIA National FLS
Representatives from PIACT and CTYIP attended the Federal Legislative Summit earlier this month in Washington, D.C. During their time on Capitol Hill, PIA representatives talked with their legislators about health care and flood insurance. More ...
PIACT gives state legislative update
The three-month short session of the Connecticut Legislature is entering the home stretch before the session ends on Wednesday, May 4, 2016. It has been a busy session, in which the Legislature tackled some tough issues throughout the committee period. The joint Insurance and Real Estate Committee, as well as most of the other committees, have finished their sessions and have sent numerous bills to the floor to be included on the Senate and House calendars. The committees still in session are the Appropriations Committee and the Finance, Revenue and Bonding Committee, which still are hard at work to solve the budget issues the state is currently facing. The committees already have created a plan to slash the current $220 million budget deficit, but they are faced with a potential $900 million deficit at the beginning of the new fiscal year, which begins on Friday, July 1, 2016. As the two committees attempt to balance this deficit, the rest of the Legislature is quiet. Click here for a full legislative report from PIACT.
PIACT Knowledge Exchange
Get six CE credits at one event at the PIACT Knowledge Exchange Spring Symposium, Wednesday, May 11, 2016 with the wildly popular Steve Lyon, at BELFOR Property Restoration in Wallingford, Conn. This program and a second in the fall replace PIACT's previously "CE Fest" programs. Click here to register or for more information.
Platinum
Professional Insurance Agents of Connecticut Inc.
Gold
Silver
Bronze
Plymouth Rock Assurance
Quincy Mutual Group
The Russell Insurance Agency
Contributor
Berliner-Gelfand & Co.
Brooks, Todd & McNeil
Crystal Restoration of New England
M.J. Keating Agency
May, Bonee & Walsh
NLC Insurance Cos.
Plymouth Glass & Mirror
Sal's Clothing Restoration