Cuomo signs auto fraud bills
As of Gov. Andrew Cuomo's signing July 31, it is now illegal in New York to make, distribute, sell or install counterfeit or nonfunctional airbags. Additionally on July 31, the crime of forging a vehicle identification number was expanded. The counterfeit airbag bill is S.5037B/A.6378B, sponsored by Sen. Lee Zeldin, R-3, and Assemblyman Jeffrey Dinowitz, D-81. The VIN forgery bill is S.2098A/A.3180A, sponsored by Sen. Martin Golden, R-22, and Assemblyman Peter Abbate, D-49. Both of these measures will take effect Nov. 1, 2013.
NYDFS superintendent sets bar date for Atlantic Mutual and Centennial Insurance Cos.
PIA received notification that the New York superintendent of insurance set a bar date of Sept. 30, 2013, for Atlantic Mutual Insurance Co. and Centennial Insurance Co. All policyholders and creditors seeking to recover losses related to the liquidation of Atlantic Mutual or Centennial Insurance Cos. have until Sept. 30, 2013, to file a claim. If you have questions about outstanding claims for Atlantic Mutual and Centennial, contact Jeanne Pannullo-Anderson at (212) 341-6857 or email jpannullo@nylb.org. For a copy of the order setting the bar date, click here.
Staten Island court fast-tracks Sandy lawsuits
The Hurricane Sandy Part of state Supreme Court, St. George, may be one of the borough's least-known resources to victims of the massive storm, but officials here hope it doesn't remain incognito. Justice Judith N. McMahon, Staten Island's administrative judge, opened the part in December to expedite lawsuits arising from the superstorm that claimed 23 lives here and inflicted millions of dollars in damages. To date, only three cases have been filed, two of which have been transferred to federal court, said the judge. Justice McMahon wants Staten Islanders to know the Hurricane Sandy Part is ready to serve them. More…
Battle over health exchange navigators continues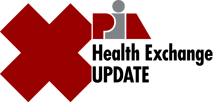 Since the Patient Protection and Affordable Care Act passed, insurance agents and brokers have worried that health insurance exchange navigators would cut into their business. Over the past three years, the groups have waged an intense but little-noticed lobbying effort to regulate navigators in the states, leading to the passage of 16 state laws over the past year and a half. Most of the laws contain language that closely resembles recommendations that agents and brokers have been pushing in statehouses nationwide—a push receiving crucial aid from a legislators' group focused on insurance policy that is supported with industry funds. More… PIA on health exchange. PIA National sent a letter to the chair and vice chair of the National Association of Insurance Commissioners' Producer Licensing Task Force asserting that in order to sell, solicit or negotiate insurance, a producer license should continue to be required. Free Webinar. Recently, Joe Muldoon, director of broker relations for the New York State Health Exchange, briefed PIANY members on the ongoing establishment of the exchange, as well as the SHOP and individual certification process. To watch his presentation, click here. Two-minute survey. PIANY's monthly two-minute survey also deals with health exchanges: Do you expect the implementation of health insurance exchanges to substantially alter the way health insurance is procured for your existing clients? Yes | No
PIANY offers New York Health Benefit Exchange SHOP certification/exam
The New York Health Benefit Exchange will begin accepting applications Oct. 1, 2013. Producers who wish to sell, solicit or negotiate accident and health insurance through the exchange must complete a certification course, which is comprised of two distinct markets: the individual market and the Small Business Health Options Program (SHOP). Completion of the SHOP course is a prerequisite for the completion of the Individual Market course. Courses will be held Tuesday, Aug. 20, 2013, at Executive Inn, in Woodbury; Thursday, Aug. 22, 2013 (class full); and Thursday, Sept. 12, 2013, at PIA headquarters in Glenmont; Monday, Sept. 9, 2013, at the Crowne Plaza, in Suffern; and Wednesday, Sept. 18, 2013, at the Holiday Inn Buffalo Airport in Cheektowaga. This PIA education course has been approved for NYCE credit (NYHX/C-238297 8 BR, LB, C1, LA, PC). For more information, or to register, click here.

Click for more information.
NOAA trims hurricane forecast, but still warns of active season
NOAA issued its updated Atlantic hurricane season outlook saying the season is shaping up to be above normal with the possibility that it could be very active. The season has already produced four named storms, with the peak of the season—mid-August through October—yet to come. The updated outlook is similar to the pre-season outlook issued in May, but with a reduced expectation for extreme levels of activity. More…
Latest FEMA bulletins
The Federal Emergency Management Agency issued a number of bulletins about the implementation of the Biggert-Waters Act including the following: October 2013 Revisions to the NFIP Flood Insurance Manual Bulletin W-13045; Supplemental Revisions to the Oct. 1, 2013, Program Changes Bulletin W-13047; Sample Letters Related to Processing Renewals Under Biggert-Waters Act Bulletin W-13048; and Final Letter Related to Processing Renewals Under Biggert-Waters Act Bulletin W-13046.
Travelers discontinues WYO participation
Travelers issued letters to producers stating that it is discontinuing its participation as a Write-Your-Own company in FEMA's National Flood Insurance Program, selling its interest in the renewal rights to NFIP policies to American Bankers Insurance Co. of Florida, a subsidiary of Assurant Inc. Travelers will stop writing new NFIP policies Sept. 15, 2013, and will discontinue renewing policies by Oct. 15, 2013. ABIC will begin issuing renewal notices on Sept. 1, 2013, for policies with effective dates on or after Oct. 15, 2013.
Study: Most consumers who go to direct writers return to independent agents
Most customers who are lured away from independent agents by direct insurers promising lower prices ultimately will return to an independent agent, according to a recent study commissioned by The Hanover Insurance Group. The study found that nearly 60 percent of consumers who had purchased insurance through a direct channel 10 or more years ago reported switching back to an independent agent because they wanted more value. More…

Click for more information.
PIA tool kit offers traditional, new media strategies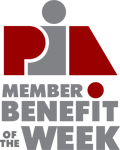 PIA's Agency Marketing Tool Kit—a free resource to help independent agencies use a variety of tools to reach current and prospective customers throughout the year. It includes consumer content in ready-to-use format, such as tweets, pre-formatted web articles and consumer fliers and provides a calendar to suggest when these tools can be used. Exclusive to PIA members, this benefit incorporates new media tools and emphasizes that traditional marketing tools still are effective at cutting through the clutter their clients deal with in the digital age. The site even includes a calendar that suggests the best times and ways to use some of the tools available in the kit and offers information to help agents explain to their customers the advantage of working with an independent agent. It also explains the importance of direct-marketing, email and website campaigns; as well as discussing how agents can create public relations, customer relations and social-media strategies for retention and lead generation.
Ask PIA: PAP racing exclusion

Q. We had an inquiry from a high-performance auto owner who desires to race his car on a track that is set up for such use. The insurer is telling us there is no coverage for this activity. Are you aware of any specific exclusion pertaining to the "racing" of autos in New York? Would it be applicable to both liability and physical damage? A. Part A—Liability has the following exclusion in the ISO Personal Auto Policy (PP 00 01) form: B. We do not provide Liability Coverage for the ownership, maintenance or use of: 4. Any vehicle, located inside a facility designed for racing, for the purpose of: a. competing in; or b. practicing or preparing for; any prearranged or organized racing or speed contest. However, this exclusion does not apply in New York per the ISO PP 01 79 NY amendatory endorsement. For a comprehensive answer to this question, click here. To access our entire Ask PIA library of frequently asked questions and expert answers by PIA's technical staff, click here.
Branding with co-op advertising
In today's competitive marketplace, agents need to keep ahead of the competition with their marketing efforts. Co-op advertising is one way agents can partner with their carriers for co-op advertising dollars to place ads in their local media to increase the visibility of both the insurance agent and the carrier. PIA offers a step-by-step guide on how co-op advertising works and how you can implement these ideas within your agency (QuickSource document No. QS90569—How to find co-op advertising dollars). This, along with other tools such as the ads available through PIA National's "Local Agents Serving Main Street America" Branding Program, you have the tools you need to compete in today's marketplace. To access QS90569, log on to the PIANY website and type QS90569 in the Google-facilitated search box or fax a request to PIA's Industry Resource Center at (888) 225-6935.

Click for more information.
NYAIP Producer Procedures Courses offered by PIANY throughout the year
Get up to speed with PIA's New York Automobile Insurance Plan seminars. Every four years, producers certified to place and service business with NYAIP are required to complete a NYAIP Producer Procedures Course. Our classroom courses provide a full 5 continuing-education credits approved for the BR, PC, PA and C3 licenses. Choose a class near you and complete your NYAIP course in half a day. Upcoming courses will be: Monday, Sept. 9, 2013, at the Crowne Plaza, Suffern; and Tuesday, Sept. 10, 2013, at Ramada Adria, Bayside. To view the entire schedule, or for more information, click here, or call (800) 424-4244. A two-part NYAIP program also will be conducted via Webinar Tuesday, Oct. 1, 2013, and Monday, Nov. 25, 2013.To register for these or other Webinars, click here.
PIANY-YIP events
Buffalo Insurance Partnership Social. Come join PIANY, PIANY-YIP and colleagues for the Buffalo Insurance Partnership's fifth annual Social—a fun-filled evening of socializing, food, views of the Buffalo Skyline, and a beverage or two, Monday, Aug. 19, 2013, aboard the Miss Buffalo II, 79 Marine Drive, Buffalo, NY 14202. For more information, click here. Make valuable connections at the PIANY-YIP Golf Open. The PIANY-YIP invite you to attend the 21st annual Golf Open, Monday, Aug. 19, 2013, at the prestigious Seawane Club located on the south shore of Nassau County. This tournament provides you with exposure to a variety of industry professionals, giving you an invaluable opportunity to network with your peers. With our new pool-and-tennis option, as well as a dinner-only option, even nongolfers will benefit. For more information, or to register, log on to the PIANY-YIP website.
Charging service fees: Dos and don'ts
New York law allows insurance producers to charge fees in certain situations. Section 2119 of the New York State Insurance Law clarifies the circumstances under which these fees can be charged in connection with insurance transactions and requires full disclosure of fees. This resource kit includes the latest information that affects the charging of fees, and explains who can charge, maximum fees allowed and special NYAIP rules. Sample service fee agreements also are included for your convenience. To access this "must have" reference, log on to the PIANY website and type QS31006 in the Google-facilitated search box, or fax a request to PIANY's Industry Resource Center at (888) 225-6935.