PIANY offers New York Health Benefit Exchange SHOP certification/exam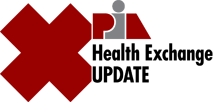 The New York Health Benefit Exchange will begin accepting applications Oct. 1, 2013. Producers who wish to sell, solicit or negotiate accident and health insurance through the exchange must complete a certification course, which is comprised of two distinct markets: the individual market and the Small Business Health Options Program (SHOP). Completion of the SHOP course is a prerequisite for the completion of the Individual Market course. Courses will be held Tuesday, Aug. 13, 2013, at Turning Stone Resort/Casino in Verona; Tuesday, Aug. 20, 2013, at Executive Inn, in Woodbury; Thursday, Aug. 22, 2013, and Thursday, Sept. 12, 2013, at PIA headquarters in Glenmont; and Monday, Sept. 9, 2013, at the Crowne Plaza, in Suffern. Additional dates and locations throughout New York state will be posted soon. This PIA education course has been approved for NYCE credit (NYHX/C-238297 8 BR, LB, C1, LA, PC). For more information, or to register, click here.
PIANY, governor's staff discuss certificates of insurance bill
PIANY met with top staff from Gov. Andrew Cuomo's office to stress the need for the governor to sign into law PIANY's highest-priority legislative goal, the certificates of insurance bill, which was passed by the House and Senate in June. During the meeting, PIANY underscored the need for statutory language, bolstering DFS legal opinions, prohibiting the alteration of certificates inconsistent with the underlying policy. Moreover, PIANY stressed this would help ensure proper coverage is in place when catastrophic accidents occur. PIANY will continue to urge Gov. Cuomo to sign the bill as quickly as possible. Members are encouraged to call the governor's office once the bill is scheduled for his consideration.
PIANY meets with DFS on fiduciary account regulation
Your PIANY President-elect Alan Plafker, CPIA, Government Affairs Director Matthew Guilbault, Esq., and other industry representatives met with top Department of Financial Services representatives in New York City to discuss proposed changes to NYCRR Regulation 29 that would, among other things, restrict premium trust accounts from being held in credit unions. The DFS previously addressed this issue and concluded insurance agents and brokers may maintain a premium account in a federally insured credit union, if the credit union is located and authorized in New York state and permitted by its own regulator to hold premium accounts (OGC Opinion, 07-06-21). During this meeting, it was indicated this opinion would be withdrawn. The issue rests on the membership requirement of credit unions and how it relates to NCUA insurance. The regulation also would authorize the use of Internet banks for fiduciary accounts (currently not allowed), and allow the consent of a principal to allow for deposits in excess of FDIC insurance limits to be held in one account. PIANY continues to work with the DFS and the Credit Union Association on these issues. For more information, see QuickSource Document No. QS31024.
PIANY/PIANJ Joint Annual Conference wrap-up
Were you at this year's PIANY/PIANJ Joint Annual Conference? See a wrap-up for this year's event in the July-August issue of PIA magazine. And, see additional photos and videos online. Mark your calendars for next year! The 2014 conference is scheduled for June 8-10, 2014. We hope to see you there!

Click for more information.
More than $3 billion available to help communities implement storm recovery plans
Gov. Cuomo announced action through the federal Community Reinvestment Act to spur more than $3 billion in private investment to finance more resilient infrastructure and other projects in storm-affected communities participating in the New York Rising Community Reconstruction Program. Cuomo also directed several state agencies to provide special support for community rebuilding plans produced through the New York Rising Program. More…
The height of hurricane season is on its way. Are you ready?
The height of hurricane season is August through September. Did you educate your clients about flooding and other weather-related disasters at the beginning of the season, which runs from June to November? If not, PIA can help. Consider tweeting, posting on your website or sending your customers the consumer flier, Flood damage: Is my home covered?, which answers some important questions regarding flood insurance and encourages them to call your office for coverage, or Replacement cost coverage: A wise investment. These consumer fliers are part of PIA's Agency Marketing Tool Kit. For more resources, click here. Don't forget, if a storm hits your area, check out PIA's award-winning Storm Info Central.
N.Y. increases fines for distracted driving violations
Gov. Andrew Cuomo announced new and increased fines for distracted driving violations, which includes texting-while-driving or using an electronic handheld device while driving. There are new minimum fines and higher maximum fines. For a first offense, the minimum fine is $50 and maximum fine increases to $150. For a second offense committed within 18 months, the minimum fine is $50 and the maximum fine increases to $200. For a third or subsequent offense committed within 18 months, the minimum fine is $50 and the maximum fine increases to $400. More…
NYSIF releases 2012 Annual Report
The New York State Insurance Fund 2012 Annual Report now is available online. The report shows earned premium in 2012 of $1.88 billion for NYSIF's workers' compensation fund, and $13.7 million for NYSIF's disability benefit fund. The workers' compensation fund had total surplus of $3.13 billion and total admitted assets of $14.96 billion. The report includes the complete financial statements for the workers' compensation fund and disability benefits fund, as well as NYSIF's operational highlights for 2012.

Click for more information.
NYCIRB revises the CCPAP credit wages
In R.C. Bulletin No. 2339, the New York Compensation Insurance Rating Board announced a revision in the Average Hourly Wage Table and Endorsement WC 31 03 19F which are elements of the New York Construction Classification Premium Adjustment Program. These changes are effective for new and renewal business with effective dates on or after Oct. 1, 2013. The initial wage for credit under the Table is revised from $15.50 to the new average hourly wage of $23.25. All other wage intervals have been updated accordingly.
Workers' Compensation Board implements eClaims web applications
On June 17, 2013, the New York State Workers' Compensation Board initiated the eClaims Implementation Plan published on the WCB's website. In support of the eClaims implementation, the WCB announced the immediate availability of new eClaims web applications as well as enhancements to the WCB's eCase web application. Together, these tools will greatly assist claim administrators in fulfilling their electronic filing requirements.
CMS posts latest FAQ
The Centers for Medicare & Medicaid Services continues to post FAQs regarding the health-care exchange. The most recent FAQ #3 focuses on policy and technical information. PIANY will introduce a tool kit, which includes information on health insurance exchanges, in the coming weeks. To receive an email when the tool kit has been launched, click here.
July ACORD forms update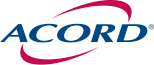 In the latest ACORD forms update, the following countrywide forms are revised and now have a Sept. 2013 edition date: 63 Fraud Statements; 75 Insurance Binder; 80 Homeowner Application; 81 Personal Inland Marine Application; 82 Watercraft Application; 83 Personal Umbrella Application; 84 Dwelling Fire Application; 85 Mobile Home Application; 88 Personal Insurance Application; 130 Workers Compensation Application; 149 Dealers Section; 193 Open Cargo Section; 210 Yacht Section; 283 Personal Umbrella Application Section; and 325 Aviation Insurance Application Applicant Information Section. Also revised are the Forms Instructions Guides for the 22 Intermodal Interchange Certificate of Insurance, 25 Certificate of Liability Insurance, 30 Certificate of Garage Insurance, 31 Certificate of Marine / Energy Insurance, and 126 Commercial General Liability Section form. These and other ACORD forms are now directly available under the ACORD Advantage Program. If you are already registered for the ACORD website, enter your username and password here.

Click for more information.
ISO files vehicle business interruption coverage options
The Insurance Services Office Inc. has made countrywide filings for new coverage options to address the business interruption exposures of vehicles and mobile equipment. Traditional business interruption coverage typically responds when loss or damage occurs at a specific location. Commercial policyholders have long been able to protect their revenue stream from adverse events that occur at their brick-and-mortar locations, as well as events that occur at the premises of suppliers and other dependent locations. ISO's new coverage options will enable business interruption coverage to respond to the exposures presented by vehicles and mobile equipment while away from the policyholder's location. The new options, along with associated advisory rating material, have a planned February 2014 effective date for commercial property, commercial auto, and businessowners. More…
ISO introduces media cyber policies
ISO announced revisions to its e-commerce (cyber insurance) product. The E-Commerce Program enhancements from ISO introduce new insurance policies designed specifically for companies with a media liability exposure. Both a "claims-made" and "occurrence" version, each providing defense within limits, are available.
Technology Info Central—stay on the cutting edge
Do you have the time to surf the web for the latest technology issues? As a busy insurance professional, PIA understands you do not. Through PIA Technology Info Central you can stay apprised of the latest news, access to vendors, Real Time initiatives, tech tips and more. To access the tool kit, log on the PIANY website and click "Technology Info Central" under "Tool kits."
Ask PIA: Damage in transit—time element exposure
Q. We insure a publisher who sends out copy via auto for layout off-premises. If the copy were damaged in transit, the publisher could suffer a major loss of income. How do we cover him for his recurring time element exposure? A. Such coverage may be available via a manuscripted endorsement in the inland marine market. Talk to an underwriter that's not afraid of manuscripting coverage about how to accomplish this. For a comprehensive answer to this question, click here. To access our entire Ask PIA library of frequently asked questions and expert answers by PIA's technical staff, click here.

Click for more information.
NEO series: New Employee Orientation for Agency Personnel and Personal Lines Coverage Basics
Give your rookies the training they need to succeed—without interrupting your daily sales and service activities. If you have a new employee on board or are planning a new hire, this course is for you. This program is designed for unlicensed employees with less than 12 months' experience in the agency. Your employees log on to the course via the computer each week to get the training they need. There's no travel, no interruption to daily agency activity and, most importantly, no time out of the office. Through this "virtual classroom," your new hire can connect with other rookies, bounce questions off the facilitator and learn in manageable pieces in the comfort of their home or office! NYCE credit: N/A. This is an online computer course for unlicensed/new employees. The next courses will be held Monday, Aug. 12, 2013. For more information, or to register, click here.
PIANY offering CISR and CIC scholarships
PIANY has two great scholarships from which you can choose. The award recipient of the CISR scholarship will receive tuition for five of nine required Certified Insurance Service Representative national designation courses offered by PIANY. CIC scholarships will be awarded to deserving first-time participants, especially those interested in attending all classes in a program and earning the designation. Don't miss this opportunity to attend a CIC institute free of charge—a $420 value. For more details on these opportunities, click here.
Privacy refresher
Privacy has dominated the press as one of the major political issues facing our nation. PIA wants to remind members that the development of a privacy policy and distribution of it under the Gramm-Leach-Bliley Act is an annual requirement. To refresh yourself on these rules, simply log on to the PIANY website and type QS31195 in the Google-facilitated search box, or fax a request to PIANY's Industry Resource Center at (888) 225-6935.