Keith A Savino
CPIA
Keith A. Savino is a Managing Partner of Warwick Resource Group/ Broadfield Insurance; a multi-state insurance agency founded in 1864.

Michael Jans, C.E.O. of Agency Revolution has referred to Keith as, "an insurance visionary, who is light years ahead of many agency leaders in his thought process." Johnny Lee, Past President of P.I.A. has remarked that Keith, "Embraces technology in his agency … that is nothing short of remarkable."

Keith is known as "The father of the Buy Button", the industry charge to allow agencies to begin and end the sales process in their system of choice regardless of the point of sale.

Totally immersed in the insurance world, Keith's influence is felt in all aspects of the industry. Just a few examples of his dedication and devotion are:

*National Association of Professional Insurance Agents – President Elect
• Currently Keith is the President Elect of PIA National.
• National Director PIANJ - Keith represents the state of New Jersey on the National Professional Insurance Agents board as the state director.
• PIANJ – Past President He has held the positions of Past President (2011 to 2012) of the NJPIA (Professional Insurance Agents) board ( www.pia.org ).

*AUGIE – Executive Council representing the PIA National. AUGIE is the Associations and Users Group Information Exchange. Since 1999 AUGIE has been the voice of Agents, Vendors and Carriers as regards industry priorities. Keith is a founder of AUGIE, when he was the President of the Ebix User Group (then Delphi). Real Time, Claims Download, eDocs, client portal support and more have come from the AUGIE industry efforts

Prior Insurance Industry Board and Chairperson Positions Held:

*NetVU (Network of Vertafore Users) – Past Chairman of NetVU – Past Chairman of the Board for NetVU,. Keith is active as a past chairman. His passion for the agency automation and his insight into its various uses has been an asset to NetVU and Vertafore.


*ACORD - Board of Directors –Keith was on the Acord Board from 2004 to 2016. Acord sets the industry standards for the entire insurance trade. As an industry leader, Keith has led the Professional / Specialty lines workgroup to standardize the related lines. He has sat on the leader's council for AUGIE (The ACORD User Group Information Exchange).

EBIX Inc, He is Past President of the user group for Ebix Inc. (NASDAQ: ebix) the 3rd largest software vendor for agency systems (www.ebix.com).

AIMS Society He is a past President of the Society of Certified Professional Insurance Agents (www.cpia.com).

Keith is active in industry action groups like IIABA ACT (Agent Council for Technology) and AIMs (American Insurance Marketing Society)

Keith is a sought after speaker at dozens of industry conventions, symposiums and forums both domestically and internationally. His prose and expertise have been published in business magazine and publications. He has been quoted in insurance blogs, online articles and at industry meetings.

Keith is a passionate advocate and speaks internationally at various industry functions. He has been published or featured in many business and industry publications, videos and online pod casts including: Agency Revolution, Insurance Journal, P&C 360, Agent & Broker Magazine, Rough Notes, Insurance & Technology, Information Week, Acord, TAAR, PIA Magazine etc..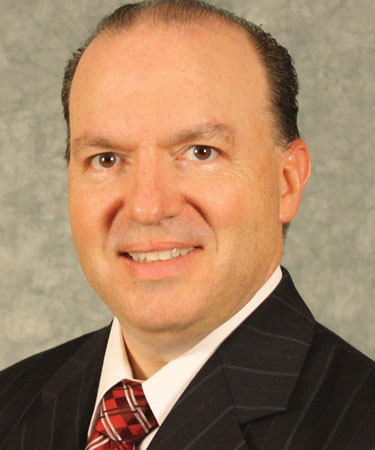 List of upcoming classes for instructor(s)...
---
There are currently no classes for this speaker. Please check back later.