PROFESSIONAL INSURANCE AGENTS
Welcome to PIA
Press Resource Center
Professional Insurance Agents of New York State, New Jersey,
Connecticut New Hampshire and Vermont
Bradford J. Lachut, Esq.
Government Affairs Counsel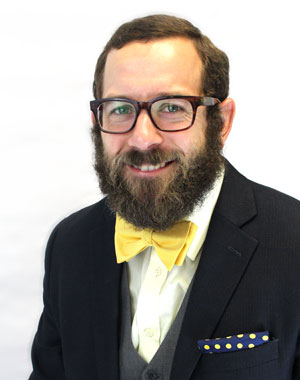 Bradford J. Lachut, Esq., joined PIA as government affairs counsel for its Government and Industry Affairs Department in 2012.
Lachut is responsible for managing government affairs agendas in multiple states and is in charge of federal issues for PIA. In this capacity, he tracks proposed and active legislation at both the state and federal level. Lachut also represents association interests by lobbying legislators and administrative bodies; and by drafting and delivering position statements and testimony before legislative committees and state agencies. Additionally, he acts as a legal resource for members by following significant case-law developments, responding to association members' legal questions, reporting on legislative and regulatory issues, providing contract reviews and writing articles for association publications.

Prior to PIA, Lachut worked as an attorney for Steven J. Baum PC, in Amherst, and as an associate attorney and law clerk for the law office of James Morris in Buffalo.

Lachut received his juris doctorate from Buffalo Law School and his bachelor of science in government and politics from Utica College, Utica.

Lachut is an active Mason and Shriner. His civic activities include work with Shriners International on the board of governors of Shriners Hospital for Children, Springfield, Mass., as well as several leadership positions in local and regional organizations within the Shriners fraternity.