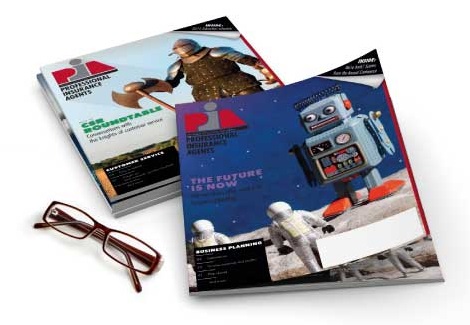 Jul 3, 2017
In memoriam: Frank L. Casciaro Sr.
PIA is sad to report Frank L. Casciaro, Sr., father of PIANY Vice President Paul G. Casciaro, CIC, CSRM, CPIA, passed away Sunday, July 1.
Frank was a veteran and long-time insurance businessman, working for Metropolitan Life and then for the Roland A. Augustine agency. In 1977, he and his wife Gloria opened the N.E. Insurance Agency in Kingston, N.Y. His sons joined the business in the 1980s, and the agency is became the Reis Insurance Group, headquartered in Kingston, N.Y.
Frank was married to Gloria Pagliaro Casciaro for 42 years, until her death on June 13, 1996. He is survived by his sons, Louis R. Casciaro and his wife, Tina of Woodstock; Frank L. Casciaro, Jr. and his wife Linda, of Woodstock; and Paul G. Casciaro and his wife, Kristine of Kingston; as well as grandchildren Jesse, Carly, Victoria, Giancarlo and Julia. He is survived by his brother Anthony Casciaro of Kingston, many nieces and nephews and he was predeceased by his sisters Adeline Bigando, Virginia DeCicco, Darlene Reda, Pauline Fabbie, Angelina Belucci and a brother, John Casciaro.
Frank served in the US Navy during WW II and in the Korean Wars; he was a Pharmacist mate 1st Class. He was active in his community as a parishioner of St. Mary's Roman Catholic Church; he was an avid hunter and fisherman, serving on the board of the Federated Sportsmen's Club, and as a life member of the Lake Katrine Rod and Gun Club. He also served on the City of Kingston Planning Board and he was a Police Commissioner. He was active in the Republican Party, had been a member of the Exchange Club of Kingston, and he coached in the Kingston American Little League and as a basketball coach with St. Mary's CYO basketball, which won several state tournaments.
The family will receive friends from 4-7 p.m., Thursday, July 6 at Keyser Funeral Home, 326 Albany Ave., Kingston; and a mass of Christian Burial will be celebrated at St. Mary's RC Church, 166 Broadway, Kingston, N.Y., followed by a burial in St. Mary's Cemetery, Kingston with military honors.
The family suggests memorial contributions be made to Children's Home of Kingston, 26 Grove St., Benedictine Health Foundation, 105 Mary's Ave., Kingston, NY 12401 or YMCA, 507 Broadway, Kingston, NY 12401.
A full obituary can be found at: www.KeyserCarr.com.