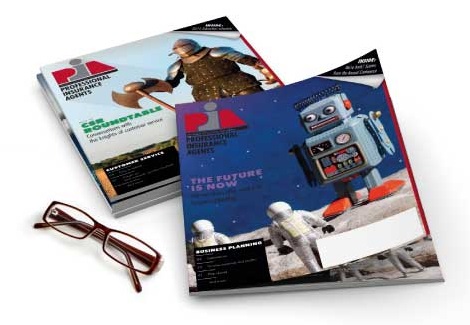 Mar 14, 2014
Schmitt receives presidential citation from PIACT
HARTFORD, Conn.-Brian Schmitt Sr., CPIA, of Shelton, Conn., received a presidential citation today from the Professional Insurance Agents of Connecticut Inc. Schmitt is president of Curtiss, Crandon & Moffette Inc. in Trumbull, Conn.
This citation was given for Schmitts ongoing efforts to help guide the association and implement programs to benefit its members, and for his ongoing and unwavering support of Connecticuts professional insurance agents.
"Brian is a respected and effective leader in the insurance industry." said Peter Frascarelli, CPIA, president of PIACT. "PIACT is proud to present him with this presidential citation."
An active member of PIACT since 1971, Schmitt served as president-elect of the association from 2012-13; vice president in 2011-12; treasurer in 2009-10 and secretary in 2008-09. He currently serves as a member of the Association Programs Committee. In 2006, Schmitt received PIACTs Chairperson of the Year. Schmitt was honored for his service as convention chair of the Association Programs Committee. This award honors the PIACT volunteer who best demonstrates dedication and effort in chairing one of PIACTs committees.
Active in his community, Schmitt served as grand knight of the Knights of Columbus. He also served as a board member of the Shelton Biddy Basketball Program and on the finance board of the St. Margaret Mary Roman Catholic Church.
PIACT is a trade association representing professional, independent insurance agencies and their employees throughout the state.
-30-