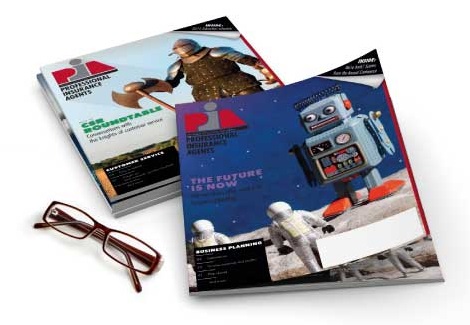 Mar 6, 2013
PIANJ hosts DOBI visits
Three PIANJ-member agencies welcomed representatives from the Department of Banking and Insurance last Friday, providing a rare and real opportunity to share the value professional, independent agents provide to New Jerseys insurance-buying public and the economy.
PIANJ Vice President Stephen P. Tague, CPIA, past Presidents Donna M. Cunningham, CPIA; and Paul Monacelli, CIC, CPIA, from ADP/Statewide Insurance Agency, met with Commissioner Kenneth E. Kobylowski and Assistant Commissioner for Consumer Protection Gale Simon. PIANJ Treasurer Donald F. LaPenna Jr., from Donald F. LaPenna Associates, met with DOBI Assistant Commissioner for Property and Casualty Insurance Bill Rader and Chief of Market Regulation and Consumer Protection Anne Marie Narcini. PIANJ past President and PIA National President Andrew C. Harris, CIC, CPCU, ARM, CRM, AIS and PIANJ past President Gary C. Rygiel, CIC, CPCU, ARM, CRM, AIS, both of Liberty Insurance Associates, met with Director of Insurance Peter Hartt and Christopher Hughes, DOBI chief of staff.
Topics discussed ranged from Sandy-related issues; certificates of insurance to diversity and perpetuation of the industry. "This has been a positive way to show our policymakers how important our agencies are to the state of New Jersey," said PIANJ Executive Director Diane Fowler. "It was great to hear that the regulators concurred that the industry is doing a good job with regard to post-Sandy efforts and show them the hard work that goes into protecting insureds every day." Watch your PIA magazine for details and photos of the visits.