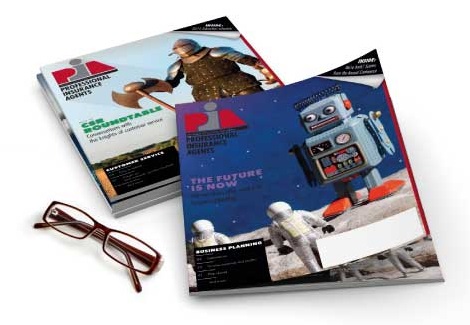 Jun 13, 2011
PIANJ elects Savino president
ATLANTIC CITY, N.J.–Keith Savino, CPIA, of Mahwah, N.J., was elected president of Professional Insurance Agents of New Jersey Inc. yesterday at the associations annual business conference at the Trump Taj Mahal Resort Casino in Atlantic City, N.J.
Savino is partner and chief operating officer of WRG, a regional insurance agency with offices in Mahwah, N.J. and Warwick, N.Y. Savino is an active member of PIANJ, and has served the association as vice president in 2008-11, treasurer in 2007-08 and as secretary for the 2006-07 term. Currently, Savino is vice president of the Auto Task Force and the Government Affairs Committees. He also is a member of the Executive/Budget & Finance Committee. Savino is the current e-Liaison to the National Association of Professional Insurance Agents Business Issues Committee.
Savino twice received PIANJs Director of the Year honor, presented to recognize the hard work and dedication of a member of the associations board of directors who has contributed a great deal of time and talent to help support the association and its many programs. He received this award in 2002 and again in 2005.
Active in the industry, Savino representing PIA National, sits on the ACORD board of directors. He sits on the leaders council for the ACORD Users Group Information Exchange.
PIANJ is a trade association representing professional, independent insurance agencies, brokerages and their employees throughout the state.
-30-