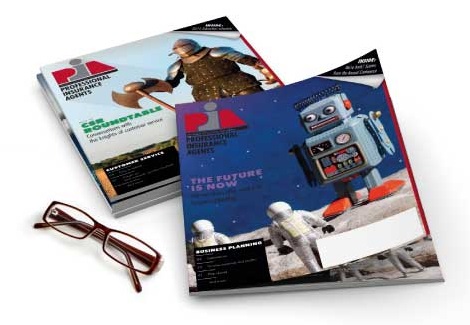 Sep 28, 2018
CTYIP honors Khamarji with Young Insurance Professional of the Year award
HARTFORD, Conn.— The Professional Insurance Agents' Connecticut Young Insurance Professionals presented Nick Khamarji with its 2018 Young Insurance Professional Agent of the Year award Sept. 27, at the 5th annual PIACT Golden Gala.
Khamarji is an agent at Paradiso Insurance and founder of ronoco, a new insurance app that helps users to easily store and track their insurance policies and get access to insight-driven advice in one secure place. Khamarji has been at the forefront of the innovative and disruptive InsurTech movement in Connecticut over the past year.
Recognized by Fairfield County Business Journal's 40 Under 40 for his work in the insurance industry, Nick is active in PIACT as a board member and immediate past president of the CTYIP. Khamarji is also a member of the Central Advisory Council has worked with our state and federal elected officials on insurance legislation.
This award is presented by CTYIP to an individual who actively supports and works for the goals and objectives of CTYIP. Khamarji was honored for his leadership, attention to responsibilities and tireless work ethic. CTYIP, an affiliate of PIACT, promotes the professional and personal growth of those new to the insurance field by providing education and networking opportunities.
"Nick is an effective and respected individual," said Katie Bailey, CPIA, ACSR, CLCS, president of CTYIP. "His dedication and loyalty to our industry and CTYIP and its members is admirable."
PIACT is a trade association representing professional, independent insurance agencies and their employees throughout the state.
-30-