Government shutdown effects on the insurance industry
NFIP not affected. Despite a lapse in annual appropriations, the Federal Emergency Management Agency is allowed by law to continue activities that are funded by sources other than annual appropriations. The National Flood Insurance Program is funded by sources other than annual appropriations and will maintain daily operations and operate the NFIP consistent with existing funding authority. More… Lapse in federal funding impact on FEMA website operations. Due to the lapse in federal funding, portions of www.FEMA.gov may not be updated and some non-disaster assistance transactions submitted via the website may not be processed or responded to until after appropriations are enacted. More…
Don't miss Hudson Valley RAP, Oct. 30
Don't miss the 10th Hudson Valley Regional Awareness Program, on Wednesday, Oct. 30, 2013, in Tarrytown. Newly elected PIANY President Alan Plafker, CPIA, will deliver the keynote address during the awards luncheon, where the HVRAP Distinguished Insurance Service award will be presented to Kevin Ryan, CIC, CPIA, president and CEO of the Valley Group. Attendees can earn valuable continuing-education credits at the following courses, taught by Cathy Trischan, CPCU, CIC, CRM, AU, AAI, ARM, CRIS, MLIS: Natural Disasters—The Errors and Omissions Perspective^FF^UM (3 BR, C3, PC, PA) and Commercial Time Element—Lessons from Superstorm Sandy (2 BR, C3, PC, PA). Also, browse the latest products and innovations at the trade show, and make valuable contacts at the continental breakfast, coffee and dessert reception or the PIANY-YIP reception. For more information on the event, or to register, click here. More…
PIANYPAC supports Senate Insurance Committee Chair Seward
PIANY immediate past President Michael J. Skeele, CIC, CPIA, past President J. Carlos "Shawn" Viaña, Secretary Jamie Ferris, CIC, AAI, CPIA, and Government Affairs Counsel Campbell H. Wallace, Esq., supported state Senate Insurance Committee Chair James Seward, R-51, at Seward's annual golf outing at the Leatherstocking Golf Course in Cooperstown, on Sept. 25, 2013. Seward and PIANYPAC representatives discussed various legislative initiatives and other political and insurance concerns. PIANYPAC is PIANY's sponsored political action committee. It helps support the lawmakers that understand the issues affecting insurance professionals. For more information on PIANYPAC, or to contribute, click here.
N.Y. to aid storm victims for NFIP 'earth movement' exclusion
Gov. Andrew Cuomo announced that New York State's Housing Recovery Program will fully compensate homeowners affected by Hurricane Irene, Tropical Storm Lee and Superstorm Sandy for the repair costs of damage to their homes due to "earth movement." The state will continue to conduct outreach to homeowners to ensure that those interested can apply for assistance. In addition, the Office of Storm Recovery will provide technical assistance to the communities under the New York Rising Community Reconstruction Program to evaluate and determine if local resiliency measures could assist with limiting the impact of earth movements. For more information, call (855) 697-7263 or visit www.stormrecovery.ny.gov. PIANY applauded this announcement from Gov. Cuomo. "Irene, Lee and Sandy caused considerable havoc for our members and their clients. Gov. Cuomo's announcement will assist homeowners to rebuild their homes and move on with their lives," said PIANY President Alan Plafker, CPIA. More…
WC loss cost multipliers updated
The Department of Financial Services updated the list of lost cost multipliers approved for use by workers' compensation insurers. These multipliers, which are effective Sept. 30, 2013, may be obtained in PIA QuickSource document QS31151.

Click for more information.
PIANY offers NY State of Health SHOP/Individual Markets certifications/exams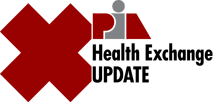 The NY State of Health began accepting applications Oct. 1, 2013. Producers who wish to sell, solicit or negotiate accident and health insurance through the exchange must complete a certification course, which is comprised of two distinct markets: the individual market and the Small Business Health Options Program (SHOP). Completion of the SHOP course is a prerequisite for the completion of the Individual Market course. PIA's Group Benefits Administrative Manager Jennifer Neri, CISR, will lead classes Friday, Oct. 11, 2013, at PIA headquarters in Glenmont; and Tuesday, Oct. 15, 2013, in Syracuse. This PIA education course has been approved for NYCE credit (NYHX/C-238297 8 BR, LB, C1, LA, PC). Individual Market courses will be held: Friday, Oct. 18, 2013, at PIA headquarters in Glenmont; Tuesday, Oct. 8, 2013, on Long Island; Wednesday, Oct. 16, 2013, in Syracuse; Monday, Oct. 21, 2013, in Newburgh; and Wednesday, Oct. 23, 2013, in Buffalo. For more information, or to register, click here. View the education schedule for the class nearest you.
PIA Creative Services offers brochure to help you keep your clients who are considering health exchanges
As the health exchange portion of the Patient Protection and Affordable Care Act goes into effect this week, agents obtaining certification to sell coverage have voiced concern that insureds may be confused or enticed to seek coverage through the exchanges elsewhere. PIA has created a customizable brochure that explains to your clients that they don't have to look anywhere else. If your agency is certified to guide them in making the right health-care decisions use this brochure, which is suitable for both commercial- and personal-lines clients, to make sure your business stays where you've worked so hard to keep it. For pricing and information, contact Creative Services Representative Susan Newkirk at (800) 424-4244 or email snewkirk@pia.org.
PIA introduces new Business Operations Tool Kit
Agency owners and principals have a lot on their minds on a daily basis. Running a professional, independent insurance agency can be a daunting task. PIA is here to help. Through PIA's new Business Operations Tool Kit, you have access to numerous resources to help you meet these challenges. We've put the most current and long-acquired knowledge of our experts all in one, easy-to-access kit, so if you have a business operations-related question, all you have to do is Think PIA first.
PIA launches two-minute survey on underwriting
During the month of October, PIANY's two-minute survey focuses on underwriting. This month's question: Do you believe that your profitability is tied directly to your front-line underwriting? Yes | No
Medicare notice reminder
Employers should remember that before Oct. 15, 2013, they must offer information to Medicare-eligible employees regarding their Part D benefits. From the HHS website: "The Medicare Modernization Act requires entities (whose policies include prescription drug coverage) to notify Medicare-eligible policyholders whether their prescription drug coverage is creditable coverage, which means that the coverage is expected to pay on average as much as the standard Medicare prescription drug coverage. The form to offer such notification is available here. For more information, click here.

Click for more information.
FMCSA publishes final rule on Unified Registration System
The Federal Motor Carrier Safety Administration has published a final rule that will combine 16 different forms that carriers, freight forwarders and brokers currently use to register and update their information with the agency into a single, electronic "smart form." The new Unified Registration System will increase efficiency by streamlining the registration process for the industry and enabling FMCSA to maintain more accurate information on the entities it regulates. The streamlined web-based system will begin operating in 2015. At that time, all new applications and updates to existing records will be handled through the new system.
FEMA defines its role in the state-sponsored Claims Mediation Program
On Sept. 23, 2013, the Federal Emergency Management Agency issued the State-Sponsored Non-Binding Wind versus Flood Disaster Claims Mediation Policy (FP 206-086-1), which interprets and implements Section 100223 of the Biggert-Waters Flood Insurance Reform Act of 2012 (BW-12), 42 U.S.C. Section 4021. This information is issued as a FEMA policy to facilitate implementation of the provision of BW-12 requiring FEMA to participate in state-sponsored, non-binding mediation of wind versus water disputes, when appropriate. For more information, click here.
FEMA extends proof of loss deadline for Sandy claimants
According to Bulletin W-13060, FEMA has extended the deadline for Standard Flood Insurance Policy policyholders to send their complete proofs of loss with all documentation to fully support their claim to their insurers. The SFIP proof of loss requirements are set forth in Section VII, Paragraph (J)(4) of the Dwelling Form and the General Property Form) and Section VIII, Paragraph (J)(4) Residential Condominium Building Association Policy Form. Bulletin W-12092a extended the amount of time required by the above SFIP sections for policyholders affected by Meteorological Event Sandy to send their proof of loss to their insurer from 60 days to one year from the date of loss. Because NFIP policyholders may have encountered difficulties filing a timely proof of loss, FEMA is further extending the amount of time an additional six months.
NCCI updates Rx study

The National Council on Compensation Insurance periodically re-examines prescription drug (Rx) costs, which have been a significant driver of medical costs. It has performed several studies on the use of prescription drugs in workers' compensation. The initial NCCI report, published in 2003, showed that utilization (as opposed to price) increases were the driving force behind total per-claim workers' compensation Rx cost increases. Several drugs, such as Actiq, Mobic and OxyContin have shown significant changes in market share since 2003. In the most recent study from 2011, NCCI demonstrated that increased physician dispensing is associated with increased drug costs per claim. The major topics covered in this new 2013 report are: the countrywide share of workers' compensation medical costs due to prescription drugs; the impact of price and utilization changes on those costs; prescribing patterns; physician dispensing; and use of narcotics in workers' compensation. Key findings are that: prescription costs per claim continue to grow; utilization is a major driver of total cost changes; the share of Rx costs for physician-dispensed drugs continues to increase; narcotics account for 25 percent of drug costs; and more than 45 percent of narcotics costs are for drugs with Oxycodone HCL as an active ingredient.
Court: Excess flood coverage for mortgages is OK
In the case of Kolbe v. BAC Home Loan Servicing LP, the U.S. Court of Appeals for the First Circuit held, in a split ruling, that mortgage companies are permitted to require mortgagors to insure their properties against flood in excess of the value of the mortgage balance. The case was being heard on appeal from a three-judge panel of the First Circuit.

Click for more information.
PIA's exclusive partnership with Agency Revolution
PIA's partnership with Agency Revolution offers substantial discounts to members with vital assistance increasing their Internet presence and marketing efforts. The exclusive agreement provides PIANY members with access to the expertise of industry marketing veteran Michael Jans, founder of Agency Revolution, and his firm's expansive industry research to implement marketing systems that include mechanisms from personalized emails to custom-built websites specifically designed for independent insurance agencies and their clients. More…
Save the date: PIANY/NYIA 2013 Insurance Leadership Forum
The PIANY/NYIA 2013 Insurance Leadership Forum will be held Wednesday, Nov. 13, 2013, at The Century House, on Route 9 in Latham. The focus of this year's event is building bridges to achieve profitability and policyholder satisfaction. Program moderator John Fear, CPIA, CISR, CPSR, has worked in the insurance industry for more than 20 years with expertise in both property/casualty and life/health. For more information, click here.
NEO Series: New Employee Orientation for Agency Personnel
Give your rookies the training they need to succeed—without interrupting your daily sales and service activities. If you have a new employee on board or are planning a new hire, this course is for you. This program is designed for unlicensed employees with less than a year of experience in the agency. Your employees log on to the course via the computer each week to get the training they need. There's no travel, no interruption to daily agency activity and, most importantly, no time out of the office. The next course will begin Monday, Oct. 7, 2013. For more information, or to register, click here.
PIANY offers Agency Management Series
When a business is able to develop a strategic plan and then establish tactical operational components aligned with that plan, its chances for long-term success increase exponentially. The ability to communicate those plans to agency staff and then provide timely feedback on day-to-day results will establish those behaviors as a part of the agency's culture. During PIANY's Agency Management Series, some of the most effective methods in developing a strategic plan to meet an agency's goals will be discussed. Join PIA starting with Part 3: Reporting Agency Results will be held Tuesday, Oct. 8, 2013; and Part 4: Compensation Planning will be held Tuesday, Oct. 22, 2013. Each class is $25 for PIA members; $50 for nonmembers. PIA members can attend all four Webinars for $80. These courses will be instructed by John Fear, CPIA, CISR, CPSR. Call PIA at (800) 424-4244 for details. For more information, or to register, click here.
Upcoming PIANY-YIP events
PIANY-YIP returns to the heart of Manhattan on Thursday, Oct. 10, 2013, at the Ginger Man, 11 East 36th St., for the Fall Networking Reception. Share your business cards and grow your business, and stay after the event and cheer on the New York Giants as they battle the Chicago Bears. Event cost is $30 for PIANY-YIP members and $40 for nonmembers. The event is sponsored exclusively by Buckingham Badler—A Scottish American Company. For more information, or to register for this event, click here. Also, save the date of Wednesday, Dec. 4, 2013, for PIANY-YIP's holiday gathering at Jewel in Melville, to raise money for Jocelyn's Operation Holiday Spirit, an organization that provides gifts for underprivileged children and families in the New York Metro Area. Sponsorships are available for the holiday event. Please contact yip@pia.org for more information.
Independent contractor or not? Not an easy determination
As an agent, you know that when commercial clients hire an independent contractor they believe the sole proprietor or partner will take care of his own injuries, as well as those incurred by his employees. That, of course, would be the case, if the hired worker was truly an independent contractor and properly insured. The problem is there generally is no empirical method of determining legal status of a worker in the absence of a court's examination of the facts pertaining to that particular relationship. QuickSource document No. QS31248 walks you through the independent contractor maze. To order a copy, log on to the PIANY website and type QS31248 in the Google-facilitated search box, or fax a request to PIANY's Industry Resource Center at (888) 225-6935.

Click for more information.