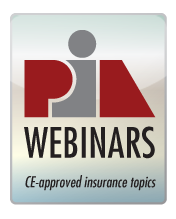 2015 Webinar sponsors: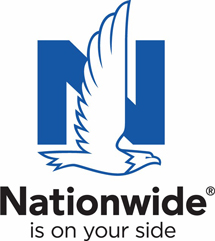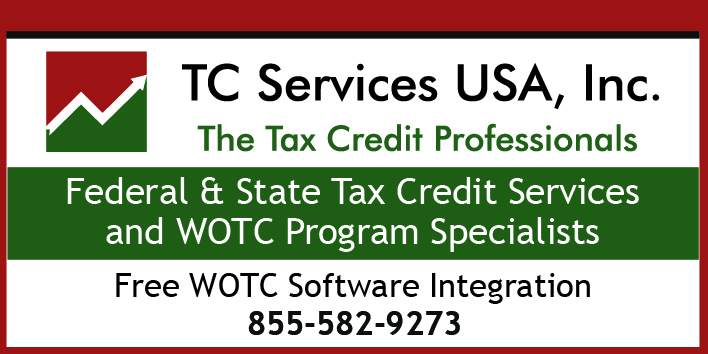 Interested in sponsorship? Contact PIA for details or get the contract here.
Registration fees are $25 per person, per CE credit hour for members, $50 for nonmembers, unless otherwise noted.
(CE-approved Webinars must be taken on an individual basis to earn CE credit.)
No tests need to be taken for webinar classes.
Earn CE right at your desk, with the best of the best ... LIVE!
Upcoming Webinars feature hot topics as instructed by , Rita Hollada, Curtis Pearsall, Mishell Magnusson and more!
See below for topic details.
Program Title / Instructor


Registration

---

May 8, 2015 and May 15, 2015, 10 a.m.- Noon

2-part Webinar: NY AIP Producer Procedures Course

Mishell Magnusson, CIC, CISR, CPIA, AAI, FIPC
KJM Consulting & Training, Inc.

Two-part package. PIA offers this course in two formats; classroom and Webinar. This two-part webinar satisfies the Plan's certification requirements.

Who is required to complete the Producer Procedures Course

Newly Certified Producers:

All producers seeking certification (including recertification following a suspension or revocation) shall be required to complete the in-person Producer Procedures Course during their 60-day temporary certification. Producers seeking new certification will be allowed to take the online Producer Procedures Course providing there is no in-person course available within a 50 mile distance of the producer's office, within 60 days of the date of certification.

When there are more than 5 sublicensees, at least five sublicensees seeking certification under one license must complete the Producer Procedures Course.

Any producer becoming an additional sublicensee of a certified license must complete the Producer Procedures Course if such producer is not currently certified under another license, unless five sublicensees under that license have already completed the Producer Procedures Course.

Any producer who certification has been suspended or revoked must complete the in-person Producer Procedures Course as a prerequisite to recertification.

The designated supervising producer of any satellite office seeking certification (in compliance with the requirements of New York State Insurance Regulation 125) must complete the Producer Procedures Course.

Continued Certification:

Any producer seeking to continue his/her certification as of Nov.. 1, 2000 and thereafter will be required to complete the Producer Procedures Course once within every four-year cycle. The current cycle deadline for course completion is Dec.. 31, 2016.

Effective Jan. 1, 2009, only one sublicensee for any license for which there is more than one sublicensee is required to take the Producer Procedures Course. For individual licensees, the producer must complete the course.

All proper certificates of completion of the Producer Procedures Course shall be valid proof for certification purposes for a period of six months from the date indicated by the duly authorized sponsor.




---

May 21, 2015, 10 a.m.-Noon

Real Life Personal Lines Claims

Steven D. Lyon, CPCU, CIC, CRM, AAI, ARM, AIS
Lyon Consulting Services, LLC

These two hours will fly by, because Steve Lyon is a master insurance technician who makes learning interesting and fun. In this course Steve reviews several unique real-life claims involving Homeowners policies, Condos, and the Personal Auto Policy. Join us for this informative session with Steve. You'll be glad you did! This course will cover the following important topics:

Homeowner - host liquor liability.
Homeowner- where you reside / insured location.
Homeowner coverage-fayson lake dam failure assessment.
Does bodily injury = emotional injury
Can one insured subrogate against another insured?
Is the removal of a fence by the neighbor vandalism?
$12 million reasons why your association needs liability insurance.
ACV valuation for roof surfaces and cosmetic damage exclusion and much more!

NYCE: 2 BR, C3, PC, PA
(NYCR-246542)

NJCE: 2 GEN
(#88896083)

CTCE: PC 2
(#109265)

NHCE: 2 GEN Producer
(#478948)

---

June 9, 2015, 10 a.m.-1 p.m.

An Introduction to Surety Bonds
(a P&C Producer's Guide to Understanding Surety Bonds)

Steven D. Lyon, CPCU, CIC, CRM, AAI, ARM, CRIS, AIS

This course will cover the following important topics:

What is a Surety Bond?
Terminology and definitions
Bonds vs. Insurance
Contract Bonds
Surety Bond Characteristics
Bond Forms
Underwriting Surety Bonds
Analyzing Financial Statements
Setting up a Bonding/Credit Line
Sureties option upon default Principal
Executing bonds witrh authority
A closer look at the most common types of bonds
Bond Submission: What the underwriter is looking for and much more!

NYCE: 3 BR, C3, PC, PA
(NYCR-246662)

NJCE: 3 GEN
(#88896209)

CTCE: PC 3
(#109406)

NHCE: 3 GEN Producer
(479061)

---

June 12, 2015, 10 a.m.-1 p.m.

Ethical Issues in E&O ^FF ^UM

Mishell Magnusson, CIC, CISR, CPIA, AAI, FIPC
KJM Consulting & Training, Inc.

^FF^UM Denotes this course is approved by Fireman's Fund and Utica Mutual for E&O loss prevention credit.

Participants will be led through different insurance scenarios and ethical situations in relationship to Errors & Omissions Loss Control.

We start out by looking at what Ethics really is and how we develop our views. This is followed by legal issues of the insurance agent, insurance broker, insurance producer. We close by addressing specific Errors & Omission issues in the agency and how these are affected by our ethical behavior.

NYCE: 3 BR, C3, LB, C1, LSB, LA, PC, PA
(NYCR-246796)

NJCE: 3 ETHICS
(#88896252)

CTCE: LRE 3
(#109414)

NHCE: 3 ETHICS Producer (#479169)

---

June 16, 2015, 10 a.m.-11 a.m.

The Evolution of LTC Insurance Products and Planning

Robert Vandy

As demographic changes have continued in our society, the need to plan in advance for the potential of a long-term care (LTC) event becomes increasingly important.

Despite this trend, the Traditional LTC Insurance market has struggled in recent years to both satisfy the ever-increasing need for appropriate financing of the LTC risk, as well as to do so in the face of broader economic and financial realities that have placed tremendous pressure on that market. In an effort to remain relevant to consumers, while also retaining the possibility of at least some level of long-term profitability, the market has responded with higher rates, tighter underwriting and more restrictive policy benefits and provisions. Newer types of products have also emerged that provide benefits for, for example, both LTC or "chronic illness" and death benefits via a life insurance component.

In this session, we will examine the changes that have taken place in the LTC planning realm in recent years, examine (in a cross-sectional approach) the state of that realm today, and offer possibilities for what the future may hold. Ultimately, our goal is for the agent to find the best solution to fit the specific consumer need and continuously ask the question "What's The Alternative?"

NYCE: 1 BR, LB, C1, LA, PC
(NYCR-247062)

NJCE: TBA

CTCE: LH 1 (#109723)

NHCE: TBA

---

June 17, 2015, 10 a.m.-11 a.m.

The Changing LTC Planning Spectrum: A Case Study Review

Robert Vandy

Long-Term Care (LTC) planning continues to be a challenge for many people. Public funding programs like Medicare and Medicaid face ongoing fiscal pressure (and NY has even moved to a Medicaid Managed Care model for Home Health Care), and the private LTC Insurance industry has seen volatility unlike anything it has experienced before. At the same time, in a world formerly dominated by traditional LTC Insurance as its [almost] exclusive funding tool, new options have emerged as potential solutions to this increasing problematic planning problem.

In this session, we will look briefly at a history of LTC financing, including both public and private tools that have historically been used. We will consider current sources of LTC cost funding, and provide a backdrop for advisors to consider as their clients plan for a need that may, in practical terms, be 20 or 30 years (or more) in the future. We will use case studies as a means to put various planning and financing goals in their proper context.

NYCE: 1 LB, C1, LSB, LA
(NYCR-247063)

NJCE: TBA

CTCE: LH 1 (#109724)

NHCE: TBA

---

June 30, 2015, 10 a.m.-1 p.m.

Key E&O Issues That Every Agent Should Be Thinking About ^FF/UM

Curt Pearsall, CPCU, CPIA, AU, ARM, AIAF

*Sponsored by Utica Mutual Insurance Co.

^FF^UM Denotes this course is approved by Fireman's Fund and Utica Mutual for E&O loss prevention credit.

The insurance industry continues to provide challenges for today's insurance agent. This 3 hour loss control seminar will look at many of the key issues that agencies face on a daily basis. Included will be extensive discussion on topics such as the Additional Insured issue, the impact of weather-related catastrophes, social media and the standard of care that agents and their customers will be held to in the court of law. Also included will be discussion on many additional topics that agencies have noted in a recent survey as topics of concern and interest. A series of best practices will be provided to help agents face these various challenges. Throughout the session, actual E&O cases will be used to enhance the understanding of the material.

NYCE: 3 BR, C3, LB, C1, LSB, LA, PC, PA
(NYCR-245185)

NJCE: 3 GEN
(#88895813)

CTCE: 3 PC
(#109043)

NHCE: 3 GEN Producer
(#478689)

---

August 4, 2015, 10 a.m.-1 p.m.

Insurance to Value and Adequate Liability Limits (Does anyone insure to value any more?)"

Steven D. Lyon, CPCU, CIC, CRM, AAI, ARM, AIS
Lyon Consulting Services, LLC

This class takes an in-depth look at insuring for the "worst case scenerio" for both personal and commercial clients. Course content is approximately 70% commercial lines, 30% personal lines.

Topics include: What is "insurance to value?", valuation, agent advice, commercial buildings-what's included, business personal property, property of others, flucuating property values, what is "real replacement cost", building ordinance and law, blanket insurance, agreed value endorsement, debris removal, deductibles, property off premises, coinsurance, fire legal liability, intellectual property, business income/extra expense, adequate limits of liability, CGL coverage A (BI and PD), claims reporting occurrence examples, third party over actions, does the CGL provide pollution coverage?, the CGL and contractual liability.

A recent study indicates that 47% of your clients are at least 27% underinsured. Afer taking this webinar, you will reaize that almost 75% of your clients are more than 50% underinsured. This class takes a look at the problems with advice we have been giving our clients for 50 years.

NYCE: 3 BR, C3, PC, PA
(NYCR-246866)

NJCE: 3 GEN (#88896334)


CTCE: 3 PC
(# 109532)

NHCE: 3 GEN Producer (#479171)

---

September 1, 2015 and September 2, 2015, 10 a.m.-Noon

2-part Webinar: NJ PAIP/CAIP Producer Procedures Course

Stephen P. Tague, CPIA

This webinar cocentrates on the necessary information in order to provide CAIP certification to CAIP producers in the State of New Jersey. The second part focuses on the rules and rates information necessary for producer certification for the Personal Automobile Insurance Plan.

The following will be discussed:

What is PAIP.
PAIP history.
Purpose and scope of Plan
Mandatory physical damage inspections.
Right of appeal.
Producer certification.
Performance standards for producers writing New Jersey personal automobile risk plan.
Liability limits.
Policy period, changes, cancellation and suspension.
Classification of risks not included in the CAIP manual and much more!

---

2-part Webinar: NY AIP Producer Procedures Course

Mishell Magnusson, CIC, CISR, CPIA, AAI, FIPC
KJM Consulting & Training, Inc.

Two-part package. PIA offers this course in two formats; classroom and Webinar. This two-part webinar satisfies the Plan's certification requirements.

Who is required to complete the Producer Procedures Course

Newly Certified Producers:

All producers seeking certification (including recertification following a suspension or revocation) shall be required to complete the in-person Producer Procedures Course during their 60-day temporary certification. Producers seeking new certification will be allowed to take the online Producer Procedures Course providing there is no in-person course available within a 50 mile distance of the producer's office, within 60 days of the date of certification.

When there are more than 5 sublicensees, at least five sublicensees seeking certification under one license must complete the Producer Procedures Course.

Any producer becoming an additional sublicensee of a certified license must complete the Producer Procedures Course if such producer is not currently certified under another license, unless five sublicensees under that license have already completed the Producer Procedures Course.

Any producer who certification has been suspended or revoked must complete the in-person Producer Procedures Course as a prerequisite to recertification.

The designated supervising producer of any satellite office seeking certification (in compliance with the requirements of New York State Insurance Regulation 125) must complete the Producer Procedures Course.

Continued Certification:

Any producer seeking to continue his/her certification as of Nov.. 1, 2000 and thereafter will be required to complete the Producer Procedures Course once within every four-year cycle. The current cycle deadline for course completion is Dec.. 31, 2016.

Effective Jan. 1, 2009, only one sublicensee for any license for which there is more than one sublicensee is required to take the Producer Procedures Course. For individual licensees, the producer must complete the course.

All proper certificates of completion of the Producer Procedures Course shall be valid proof for certification purposes for a period of six months from the date indicated by the duly authorized sponsor.




---

September 24, 2015, 10 a.m.-1 p.m.

Key E&O Issues That Every Agent Should Be Thinking About ^FF/UM

Curt Pearsall, CPCU, CPIA, AU, ARM, AIAF

*Sponsored by Utica Mutual Insurance Co.

^FF^UM Denotes this course is approved by Fireman's Fund and Utica Mutual for E&O loss prevention credit.

The insurance industry continues to provide challenges for today's insurance agent. This 3 hour loss control seminar will look at many of the key issues that agencies face on a daily basis. Included will be extensive discussion on topics such as the Additional Insured issue, the impact of weather-related catastrophes, social media and the standard of care that agents and their customers will be held to in the court of law. Also included will be discussion on many additional topics that agencies have noted in a recent survey as topics of concern and interest. A series of best practices will be provided to help agents face these various challenges. Throughout the session, actual E&O cases will be used to enhance the understanding of the material.

NYCE: 3 BR, C3, LB, C1, LSB, LA, PC, PA
(NYCR-245185)

NJCE: 3 GEN
(#88895813)

CTCE: 3 PC
(#109043)

NHCE: 3 GEN Producer
(#478689)

---

November 17, 2015, 10 a.m.-1 p.m.

Key E&O Issues That Every Agent Should Be Thinking About ^FF/UM

Curt Pearsall, CPCU, CPIA, AU, ARM, AIAF

*Sponsored by Utica Mutual Insurance Co.

^FF^UM Denotes this course is approved by Fireman's Fund and Utica Mutual for E&O loss prevention credit.

The insurance industry continues to provide challenges for today's insurance agent. This 3 hour loss control seminar will look at many of the key issues that agencies face on a daily basis. Included will be extensive discussion on topics such as the Additional Insured issue, the impact of weather-related catastrophes, social media and the standard of care that agents and their customers will be held to in the court of law. Also included will be discussion on many additional topics that agencies have noted in a recent survey as topics of concern and interest. A series of best practices will be provided to help agents face these various challenges. Throughout the session, actual E&O cases will be used to enhance the understanding of the material.

NYCE: 3 BR, C3, LB, C1, LSB, LA, PC, PA
(NYCR-245185)

NJCE: 3 GEN
(#88895813)

CTCE: 3 PC
(#109043)

NHCE: 3 GEN Producer
(#478689)

---

2-part Webinar: NY AIP Producer Procedures Course

Mishell Magnusson, CIC, CISR, CPIA, AAI, FIPC
KJM Consulting & Training, Inc.

Two-part package. PIA offers this course in two formats; classroom and Webinar. This two-part webinar satisfies the Plan's certification requirements.

Who is required to complete the Producer Procedures Course

Newly Certified Producers:

All producers seeking certification (including recertification following a suspension or revocation) shall be required to complete the in-person Producer Procedures Course during their 60-day temporary certification. Producers seeking new certification will be allowed to take the online Producer Procedures Course providing there is no in-person course available within a 50 mile distance of the producer's office, within 60 days of the date of certification.

When there are more than 5 sublicensees, at least five sublicensees seeking certification under one license must complete the Producer Procedures Course.

Any producer becoming an additional sublicensee of a certified license must complete the Producer Procedures Course if such producer is not currently certified under another license, unless five sublicensees under that license have already completed the Producer Procedures Course.

Any producer who certification has been suspended or revoked must complete the in-person Producer Procedures Course as a prerequisite to recertification.

The designated supervising producer of any satellite office seeking certification (in compliance with the requirements of New York State Insurance Regulation 125) must complete the Producer Procedures Course.

Continued Certification:

Any producer seeking to continue his/her certification as of Nov.. 1, 2000 and thereafter will be required to complete the Producer Procedures Course once within every four-year cycle. The current cycle deadline for course completion is Dec.. 31, 2016.

Effective Jan. 1, 2009, only one sublicensee for any license for which there is more than one sublicensee is required to take the Producer Procedures Course. For individual licensees, the producer must complete the course.

All proper certificates of completion of the Producer Procedures Course shall be valid proof for certification purposes for a period of six months from the date indicated by the duly authorized sponsor.




Note: You must place both Parts 1 & 2 in your shopping cart to register for the package.

Part 1:

(NYCR-227771)


Part 2:

(NYCR-227772)

NYCE: 2 BR, C3, PC, PA for each part (4 CE total)


---