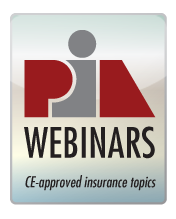 2015 Webinar sponsors: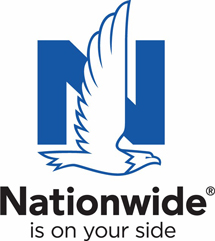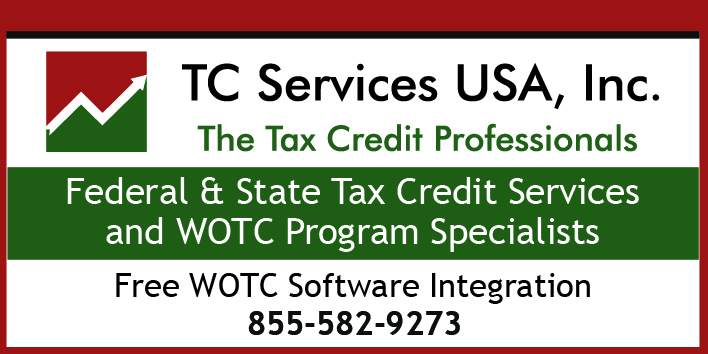 Interested in sponsorship? Contact PIA for details or get the contract here.
Registration fees are $25 per person, per CE credit hour for members, $50 for nonmembers, unless otherwise noted.
(CE-approved Webinars must be taken on an individual basis to earn CE credit.)
No tests need to be taken for webinar classes.
Earn CE right at your desk, with the best of the best ... LIVE!
See below for topic details.
Program Title / Instructor


Registration

---

June 30, 2015, 10 a.m.-1 p.m.

Key E&O Issues That Every Agent Should Be Thinking About ^FF/UM

Curt Pearsall, CPCU, CPIA, AU, ARM, AIAF

*Sponsored by Utica Mutual Insurance Co.

^FF^UM Denotes this course is approved by Fireman's Fund and Utica Mutual for E&O loss prevention credit.

The insurance industry continues to provide challenges for today's insurance agent. This 3 hour loss control seminar will look at many of the key issues that agencies face on a daily basis. Included will be extensive discussion on topics such as the Additional Insured issue, the impact of weather-related catastrophes, social media and the standard of care that agents and their customers will be held to in the court of law. Also included will be discussion on many additional topics that agencies have noted in a recent survey as topics of concern and interest. A series of best practices will be provided to help agents face these various challenges. Throughout the session, actual E&O cases will be used to enhance the understanding of the material.

NYCE: 3 BR, C3, LB, C1, LSB, LA, PC, PA
(NYCR-245185)

NJCE: 3 GEN
(#88895813)

CTCE: 3 PC
(#109043)

NHCE: 3 GEN Producer
(#478689)

---

August 4, 2015, 10 a.m.-1 p.m.

Insurance to Value and Adequate Liability Limits (Does anyone insure to value any more?)

Steven D. Lyon, CPCU, CIC, CRM, AAI, ARM, AIS
Lyon Consulting Services, LLC

This class takes an in-depth look at insuring for the "worst case scenerio" for both personal and commercial clients. Course content is approximately 70% commercial lines, 30% personal lines.

Topics include: What is "insurance to value?", valuation, agent advice, commercial buildings-what's included, business personal property, property of others, fluctuating property values, what is "real replacement cost", building ordinance and law, blanket insurance, agreed value endorsement, debris removal, deductibles, property off premises, coinsurance, fire legal liability, intellectual property, business income/extra expense, adequate limits of liability, CGL coverage A (BI and PD), claims reporting occurrence examples, third-party over actions, does the CGL provide pollution coverage, the CGL and contractual liability.

A recent study indicates that 47% of your clients are at least 27% underinsured. Afer taking this webinar, you will reaize that almost 75% of your clients are more than 50% underinsured. This class takes a look at the problems with advice we have been giving our clients for 50 years.

NYCE: 3 BR, C3, PC, PA
(NYCR-246866)

NJCE: 3 GEN (#88896334)


CTCE: 3 PC
(# 109532)

NHCE: 3 GEN Producer (#479171)

---

September 1, 2015 and September 2, 2015, 10 a.m.-Noon

2-part Webinar: NJ PAIP/CAIP Producer Procedures Course

Stephen P. Tague, CPIA

This webinar concentrates on the necessary information in order to provide CAIP certification to CAIP producers in the State of New Jersey. The second part focuses on the rules and rates information necessary for producer certification for the Personal Automobile Insurance Plan.

The following will be discussed:

What is PAIP.
PAIP history.
Purpose and scope of Plan
Mandatory physical damage inspections.
Right of appeal.
Producer certification.
Performance standards for producers writing New Jersey personal automobile risk plan.
Liability limits.
Policy period, changes, cancellation and suspension.
Classification of risks not included in the CAIP manual and much more!

---

September 3, 2015, 10 a.m.-1 p.m.

2015 ISO Homeowner Changes and Other Critical Issues

Steven D. Lyon, CPCU, CIC, CRM, AAI, ARM, AIS
Lyon Consulting Services, LLC

This webinar cocentrates on the following topics:

ISO policy forms.
Policy form edition dates.
History.
Eligibility.
Changes that clarify.
Definition of an "insured" - Homeowners.
Ramifications of the Zises case.
When does a home rental become not occasional?
Residence premises definition revised.
What is an "other structure" and much more!

NYCE: TBA

NJCE: TBA


CTCE: TBA

NHCE: 3 GEN Producer
(#479530)

---

2-part Webinar: NY AIP Producer Procedures Course

Mishell Magnusson, CIC, CISR, CPIA, AAI, FIPC
KJM Consulting & Training, Inc.

Two-part package. PIA offers this course in two formats; classroom and Webinar. This two-part webinar satisfies the Plan's certification requirements.

Who is required to complete the Producer Procedures Course

Newly Certified Producers:

All producers seeking certification (including recertification following a suspension or revocation) shall be required to complete the in-person Producer Procedures Course during their 60-day temporary certification. Producers seeking new certification will be allowed to take the online Producer Procedures Course providing there is no in-person course available within a 50 mile distance of the producer's office, within 60 days of the date of certification.

When there are more than 5 sublicensees, at least five sublicensees seeking certification under one license must complete the Producer Procedures Course.

Any producer becoming an additional sublicensee of a certified license must complete the Producer Procedures Course if such producer is not currently certified under another license, unless five sublicensees under that license have already completed the Producer Procedures Course.

Any producer who certification has been suspended or revoked must complete the in-person Producer Procedures Course as a prerequisite to recertification.

The designated supervising producer of any satellite office seeking certification (in compliance with the requirements of New York State Insurance Regulation 125) must complete the Producer Procedures Course.

Continued Certification:

Any producer seeking to continue his/her certification as of Nov. 1, 2000 and thereafter will be required to complete the Producer Procedures Course once within every four-year cycle. The current cycle deadline for course completion is Dec. 31, 2016.

Effective Jan. 1, 2009, only one sublicensee for any license for which there is more than one sublicensee is required to take the Producer Procedures Course. For individual licensees, the producer must complete the course.

All proper certificates of completion of the Producer Procedures Course shall be valid proof for certification purposes for a period of six months from the date indicated by the duly authorized sponsor.




---

September 24, 2015, 10 a.m.-1 p.m.

Key E&O Issues That Every Agent Should Be Thinking About ^FF/UM

Curt Pearsall, CPCU, CPIA, AU, ARM, AIAF

*Sponsored by Utica Mutual Insurance Co.

^FF^UM Denotes this course is approved by Fireman's Fund and Utica Mutual for E&O loss prevention credit.

The insurance industry continues to provide challenges for today's insurance agent. This 3 hour loss control seminar will look at many of the key issues that agencies face on a daily basis. Included will be extensive discussion on topics such as the Additional Insured issue, the impact of weather-related catastrophes, social media and the standard of care that agents and their customers will be held to in the court of law. Also included will be discussion on many additional topics that agencies have noted in a recent survey as topics of concern and interest. A series of best practices will be provided to help agents face these various challenges. Throughout the session, actual E&O cases will be used to enhance the understanding of the material.

NYCE: 3 BR, C3, LB, C1, LSB, LA, PC, PA
(NYCR-245185)

NJCE: 3 GEN
(#88895813)

CTCE: 3 PC
(#109043)

NHCE: 3 GEN Producer
(#478689)

---

October 6, 2015, 10 a.m.-11:15 a.m.

Avoiding Legal Pitfalls in the Hiring Process

Robert Manfredo, Esq.

Given the significant exposure New York employers face in failure-to-hire cases, it is vital that those involved in the hiring process are knowledgeable about the legal issues at play. This presentation will address items of concern in reviewing employment applications, mistakes employers make during interviews, prohibited pre-employment inquiries, particularly those related to criminal convictions, as well as emerging issues such as the use of social media in sourcing and screening candidates.

NYCE: Submitted for CE approval. Contact PIA for more information.

---

October 14, 2015, 10 a.m.-1 p.m.

Understanding the National Flood Insurance Program 2013

Rita Hollada

FEMA published minimum training and education requirements, as required by section 207 of the Flood Insurance Reform Act of 2004, for all insurance agents who sell Standard Flood Insurance Policies issued through the National Flood Insurance Program (NFIP). This course includes all of the minimum training and educational requirements set forth by FEMA.

NYCE: 3 BR, C3, PC, PA
(NYCR-238046)

NJCE: 3 NFIP Flood
(#88894956)


CTCE: Flood 3
(#109866)


NHCE: 3 Flood Producer
(#479531)

---

October 22, 2015, 10 a.m.-1 p.m.

Commercial Liability Endorsements to Watch Out For

Catherine L. Trischan, CPCU, CIC, CRM, AU, AAI, CRIS, ARM, MLIS

This course will familiarize the participants with the types of endorsements that can severely restrict coverage under the Commercial General Liability (CGL) Policy.

We will review several ISO endorsements and see examples of non-standard endorsements often used by insurers. In each case, we will discuss the effect that the endorsement has on the coverage that would otherwise have been included in the CGL policy.

The following will be discussed:

Endorsement that limit operations covered.
Residential Exclusions.
Cross Liability.
Contractual Liability.
Subcontractor issues.
Employee Injury issues – the Third Party over claim.
Known Loss or Damage Issues.
Liability limits.
Damage to Your Work.
Liquor Liability and much more!

NYCE: 3 BR, C3, PC, PA
(NYCR-247204)

NJCE: 3 GEN
(#88896767)

CTCE: PC 3
(#109799)

NHCE: 3 GEN Producer
(#479442)

---

November 17, 2015, 10 a.m.-1 p.m.

Key E&O Issues That Every Agent Should Be Thinking About ^FF/UM

Curt Pearsall, CPCU, CPIA, AU, ARM, AIAF

*Sponsored by Utica Mutual Insurance Co.

^FF^UM Denotes this course is approved by Fireman's Fund and Utica Mutual for E&O loss prevention credit.

The insurance industry continues to provide challenges for today's insurance agent. This 3 hour loss control seminar will look at many of the key issues that agencies face on a daily basis. Included will be extensive discussion on topics such as the Additional Insured issue, the impact of weather-related catastrophes, social media and the standard of care that agents and their customers will be held to in the court of law. Also included will be discussion on many additional topics that agencies have noted in a recent survey as topics of concern and interest. A series of best practices will be provided to help agents face these various challenges. Throughout the session, actual E&O cases will be used to enhance the understanding of the material.

NYCE: 3 BR, C3, LB, C1, LSB, LA, PC, PA
(NYCR-245185)

NJCE: 3 GEN
(#88895813)

CTCE: 3 PC
(#109043)

NHCE: 3 GEN Producer
(#478689)

---

2-part Webinar: NY AIP Producer Procedures Course

Mishell Magnusson, CIC, CISR, CPIA, AAI, FIPC
KJM Consulting & Training, Inc.

Two-part package. PIA offers this course in two formats; classroom and Webinar. This two-part webinar satisfies the Plan's certification requirements.

Who is required to complete the Producer Procedures Course

Newly Certified Producers:

All producers seeking certification (including recertification following a suspension or revocation) shall be required to complete the in-person Producer Procedures Course during their 60-day temporary certification. Producers seeking new certification will be allowed to take the online Producer Procedures Course providing there is no in-person course available within a 50 mile distance of the producer's office, within 60 days of the date of certification.

When there are more than 5 sublicensees, at least five sublicensees seeking certification under one license must complete the Producer Procedures Course.

Any producer becoming an additional sublicensee of a certified license must complete the Producer Procedures Course if such producer is not currently certified under another license, unless five sublicensees under that license have already completed the Producer Procedures Course.

Any producer who certification has been suspended or revoked must complete the in-person Producer Procedures Course as a prerequisite to recertification.

The designated supervising producer of any satellite office seeking certification (in compliance with the requirements of New York State Insurance Regulation 125) must complete the Producer Procedures Course.

Continued Certification:

Any producer seeking to continue his/her certification as of Nov.. 1, 2000 and thereafter will be required to complete the Producer Procedures Course once within every four-year cycle. The current cycle deadline for course completion is Dec.. 31, 2016.

Effective Jan. 1, 2009, only one sublicensee for any license for which there is more than one sublicensee is required to take the Producer Procedures Course. For individual licensees, the producer must complete the course.

All proper certificates of completion of the Producer Procedures Course shall be valid proof for certification purposes for a period of six months from the date indicated by the duly authorized sponsor.




Note: You must place both Parts 1 & 2 in your shopping cart to register for the package.

Part 1:

(NYCR-227771)


Part 2:

(NYCR-227772)

NYCE: 2 BR, C3, PC, PA for each part (4 CE total)


---

November 24, 2015, 10 a.m.-1 p.m.

Real Life Claims Examples (Personal & Commercial Lines)

Steven D. Lyon, CPCU, CIC, CRM, AAI, ARM, AIS
Lyon Consulting Services, LLC

The following will be discussed:

Having a client sign a blank application.
Homeowner vs. personal auto policy.
NFIP limits of coverage.
Review of insured's contracts.
Agents E&O claim reporting.
Alienated premises - CGL exclusion.
Homeowner issues.
Non-owned autos and cell phones.
Defense of Indemnitee (GC) - Contractual liability defense expense.
Claims reporting and much more!

NYCE: TBA

NJCE: TBA

CTCE: TBA

NHCE: TBA

---

December 29, 2015, 10 a.m.-1 p.m.

Today's Top CGL Insurance Issues and Answers

Steven D. Lyon, CPCU, CIC, CRM, AAI, ARM, AIS
Lyon Consulting Services, LLC

The following will be discussed:

Non-owned auto distracted driving.
CG 2139 and CG 2264 – Troublesome Endorsements.
Damage to your work exclusion.
CG 2033 vs. CG 2038 blanket AI.
Punitive Damages insurable?
Reimbursement of non-covered defense costs.
CA 9933 / BP 0404 Non-Owned Auto - Employees as insured's.
Fellow employee suits.
Defense of indemnitee – inside/outside policy limits?
Railroad protective and CGL Endorsements and much more!

NYCE: TBA

NJCE: TBA

CTCE: TBA

NHCE: TBA

---