EDUCATION HIGHLIGHTS
---
REGISTER NOW!
Pick-your-own education and earn up to 17 NJCE in two days.

At the Crowne Plaza, Edison, New Jersey
As always, PIANJ's OktoberEdFest brings something for everyone. Choose from seven varied education programs, earn needed continuing education credits and catch up on what's hot in the insurance industry.
Wednesday, October 23, 2013
9 a.m.-12:30 p.m. • CE: 4 GEN
Condos, Co-Ops, Community Associations
• Sheldon D. Hansen, CIC, CRM, CPIA
Need a practical guide for condos and co-op coverages? Don't miss this program! Hansen covers: shared ownership and insurable interest, eligibility for homeowners insurance, the condominium policies, section 1-property coverages, perils against insured, exclusions, conditions, liabilty coverage and policy forms.

9 a.m.-12:30 p.m. • CE: 4 ETH
Ethics: Knowing and Abiding by the Law
• Steven D. Lyon, CPCU, CIC, CRM, AAI, ARM, CRIS, RM
What happened to ethics? Join the discussion on society's perception of insurance, failing to meet client expectations, standard of care, professional responsibility, legal responsibilities, litigation, law of agency, critical times when claims can occur and much more!
12:30 p.m-1:30 p.m.
CIC/CISR/CRM Conferment & Networking Lunch
1:30 p.m.-4:30 p.m. • CE: 3 GEN
Communication Issues for the Modern
Insurance Agency
• Sheldon D. Hansen, CIC, CRM, CPIA
How did we get here? What was it like in the old days? This course will go over methods of communication in modern society, advertising issues, company communications, seminar speaking, continuing education, communication skills, errors and omissions considerations in agency communications and much much more.
1:30 p.m.-4:30 p.m. • CE: 3 GEN
Quality Customer Service
Join Steve Lyon during this program, participants will learn how their personality, attitude and mannerisms effect customer's perceptions of their service. Customer's perception is what will determine whether their needs have been satisfactorily met.
5-8 p.m. • CE: 3 GEN
Cyber Liability - The 21st Century Peril
• Catherine L. Trischan, CPCU, CIC, CRM, AU, AAI, CRIS
The technology upon which today's business depends creates new exposures for our insureds. We will examine the most common first and third party exposures and how traditional insurance products respond to these threats. We will discuss the laws concerning privacy and security of personal information and the effect they can have on our insureds.
Thursday, October 24, 2013
9 a.m.-12:30 p.m. • CE: 4 GEN
Understanding Occurrence & Claims-Made Triggers
Join Steve Lyon to dicuss the following topics: Coverage triggers, occurence policies, known loss restriction, occurence history, setting occurrence rates, time lags in making claims, which carrier is responsible for the occurrence based pollution claim?, claims made policies, conditions precendent to triggering a claim and more!
12:30 p.m.-1:30 p.m.
Networking Lunch
1:30 p.m.-4:30 p.m. • CE: 3 GEN
Insurance Quiz - Testing Your Insurance Knowledge
• Steven D. Lyon, CPCU, CIC, CRM, AAI, ARM, CRIS, RM • CE: 3 GEN
Don't miss this discussion of: CGL policy limits, contractual liability, indemnity agreement, named non-ownership policy, national flood insurance program, deductibles / loss assessment coverage, additional insureds and much more.
For more info CLICK HERE.
---
Scholarships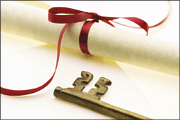 Apply for a CIC Scholarship...
In honor of Timothy J. Malloy and to be awarded at the CIC Ruble Graduate Seminar on Nov. 13-14, 2013, Atlantic City. Don't miss this opportunity to attend a CIC institute free of charge— a $420 value.
Earning the CIC designation means you have the knowledge, personal dedication, and expertise to succeed in an ever-changing, demanding profession.
Each individual scholarship will provide the winner the opportunity to attend one CIC institute. The scholarship will cover registration fees up to a maximum of $420. Scholarships are available to anyone who is pursuing the CIC designation.
---
Can't get out to a CE program?
Get the CE you need without leaving your desk!
We have upcoming webinars with the best of the best! Steve Anderson, John Fear, Rita Hollada, Mishell Magnusson, Curtis Pearsall and more!
---
Starting on October 7th:
New Employee Orientation
Online courses designed for new hires.

NEO Series: New Employee Orientation for Agency Personnel

NEO Series: Commercial Lines Coverage Basics

Click here for more info or to register.
---

CISR Insuring Personal Residential Property (NJ)
Join us on Wednesday, Sept. 25, 2013 from 8 AM-4:15 PM, Exam: 4:15 PM at the Holiday Inn, Parsippany.
Earn 8 GEN ****CISR DESIGNEES: NJDOBI will award 12 CE credits for each full year of the license term that the Designation is maintained in good standing.

For more info CLICK HERE.
---

Experience advanced insurance training with the CIC education program.
The CIC program—presented exclusively by PIA in New York, New Jersey and Connecticut—is a nationally acclaimed continuing education designation developed by the National Alliance. Its course content and practical application make it the most essential program for both agency and company personnel. Plus, CIC institutes are approved for CE credit in all states.
The five CIC Institutes are Personal Lines, Commercial Casualty, Commercial Property, Life & Health and Agency Management. You are encouraged to complete all five to earn the designation; the exams are optional. Once achieved, there are many annual update options.
For more info, to view the schedule or to register
CLICK HERE.
---

Now choose 5 of 9 CISR classes to earn the designation.
Customers won't forget an account manager or CSR who has the CISR designation— because they deliver service that is truly noticeable. The CISR program is a CE credit-approved, nationally recognized designation program that takes a practical, hands-on approach to learning. To earn the CISR designation, you must complete five of the courses and exams. However, anyone is welcome to attend the classes without taking the exams.
CISR courses - Choose 5 of 9 to earn the designation
Available now:
Insuring Commercial Property

Insuring Personal Residential Property

Insuring Personal Auto Exposures

Agency Operations

Commercial Casualty I: Essentials of Legal Liability-CGL,AI

Commercial Casualty II: BAP, WC, Excess Liability

Personal Lines - Miscellaneous

Life & Health Essentials

Elements of Risk Management
For more info, to view the schedule or to register
CLICK HERE.
---

Come see why top insurance professionals have chosen to pursue the CPIA designation.
Learn how to establish a culture of success at your agency with the CE-approved Certified Professional Insurance Agent designation. The CPIA program presents a systematic approach to agency dynamics—and when applied, gets all of your employees on the same page with regards to what your strengths are, how to avoid error and omissions, how to handle your claims, what process to take to handle your renewal business, how to make ethical decisions, and how to handle complaints.
The CPIA designation consists of three 1-day courses. They may be taken in any order and there are no exams.
CPIA 1 - Position for Success
CPIA 2 - Implement for Success
CPIA 3 - Sustain Success
For more info, to view the schedule or to register
CLICK HERE.