This popular Spring event, at the Sheraton in Edison, will feature six CE courses and a sales program over a two-day period and a networking luncheon on day one. Earn up to 17 NJCE credits.

Package registration options-SAVE $50. Place classes in the PIA shopping Cart for discount, register below.

*Please note concurrent sessions when registering.
---

March 26, 2014
9 AM-12:30 PM

Personal Home, Auto and Umbrella Coverages

4 GEN




In this class, Steve Lyon will review recent changes, surplus lines, and ISO vs MSO forms. He will also analyze some of the most misunderstood exclusions and policy provisions in the Home, Auto, and Umbrella/Excess policies. Attendees will earn 4 New Jersey CE Credits.

Steven D. Lyon, CPCU, CIC, CRM, AAI, ARM, CRIS, AIS

---

March 26, 2014
9 AM-12:30 PM

Cross-selling & Business Development

NOT APPLICABLE for CE credit




"It's New to You!" When most agents think about new business growth for their business, they often overlook the additional lines of business available from their current clients. Even though this business is typically easier to close, has a significantly lower acquisition cost and can have a long-term positive impact on overall retention, it is almost universally overlooked when establishing agency growth goals.


During this session, not only will we quantify the revenue available from this opportunity, we will also review tools and techniques to successfully write those lines during each interaction with your clients. By designing a strategic plan for your agency and then developing tactical behaviors for your staff, you will be able to fully develop the business available to your agency.

John Fear, CPIA. CISR, CPSR

---

March 26, 2014
12:30-1:30 PM
Networking Lunch Available for full day registrants

---

March 26, 2014
1:30-4:30 PM

Commercial Inland Marine Coverage

3 GEN




Learn how to use Inland Marine products to cover the exposures so many of our clients have. We will discuss common policy provisions, and things to look out for when writing coverage. Much of the course will focus on Inland Marine products needed in contracting operations: Builders' Risk, Installation Floaters and Contractors' Equipment Coverage. In addition, we will discuss property in transit and how Inland Marine policies can be used to provide the coverage needed. Attendees will earn 3 New Jersey CE Credits.

Catherine L. Trischan, CPCU, CIC, CRM, AU, AAI, CRIS

---

March 26, 2014
1:30-4:30 PM

Understanding the National Flood Insurance Program (FEMA training requirement)

3 NFIP Flood




If the flood waters rise, are your customers covered? These courses explain the NFIP in-depth and meet FEMA's requirements for section 207 of the Flood Insurance Reform Act. All insurance agents who sell Standard Flood Insurance Policies issued through the NFIP should attend. Attendees will earn 3 New Jersey FLOOD CE Credits.

Steven D. Lyon, CPCU, CIC, CRM, AAI, ARM, CRIS, AIS

---

March 26, 2014
5-8 PM

Ethics: Responsibilities and Practical Challenges

3 ETH




This course begins with an overview of ethics and a discussion of the various approaches to ethical decision-making. We will discuss the responsibilities of the producer to insurance carriers, prospects and clients, and to third parties. By working as a group on several ethical dilemmas that insurance professionals may face, we will apply these ideas. Attendees will earn 3 New Jersey ETHICS CE Credits.

Catherine L. Trischan, CPCU, CIC, CRM, AU, AAI, CRIS

---

March 27, 2014
9 AM-12:30 PM

CGL Issues & Answers - Getting it Right

4 GEN




Agents will learn about a variety of liability exposures and the insurance coverage designed to address these specific concerns. They will be able to explain the difference between occurrence and claims-made triggers. They will review the types of insureds. They will discuss theories of allocation of losses, liquor liability, contractual liability coverage issues, and other CGL coverage issues. Attendees will earn 4 New Jersey CE Credits.

Steven D. Lyon, CPCU, CIC, CRM, AAI, ARM, CRIS, AIS

---

March 27, 2014
12:30 -1:30 PM
Lunch on Your Own

---

March 27, 2014
1:30-4:30 PM

Casualty Issues & Answers - Getting it Right

3 GEN




Agents will learn about excess/umbrella liability coverage,tangible vs. intangible property and data/network security, certificates of iInsurance and additional insured endorsements, workmanship issues, business auto issues and answers and workers' compensation and employers liability. Attendees will earn 3 New Jersey CE Credits.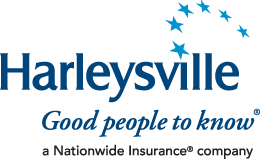 Gold sponsors:

---

Silver sponsor:

Education sponsorships are rewarding. Get details here.
Package Discount: Your choice of five sessions (both days) - includes lunch on day one. *Rates apply to same person (same person must register for all courses - both days.) $400 member, $600 nonmember.
Single Session, lunch not included: $90 member, $130 nonmember.
Register one person on the same day for two sessions at the rate of $180 member, $260 nonmember.
STEVEN D. LYON, CPCU, CIC, CRM, AAI, ARM, AIS, CRIS
Lyon is the founder and principal of Lyon Consulting Services, LLC, an independent management consulting and educational firm. Lyon utilizes the 24 years of expertise and experience that comes from owning, operating, and managing one of the most respected and profitable insurance agencies in northern New Jersey.
In addition to owning an independent agency, Steve has served as the regional director of education for a large brokerage firm, and was a regional vice president in charge of personal lines for the insurance division of a dynamic banking institution. He provides a wide variety of management tools and guidance techniques to assist agencies with practical, hands-on knowledge, measurably improving their efficiency, effectiveness, and profitability.
Steve has earned his CPCU, CIC, CRM, AAI, ARM and AIS designations and lectures for many agencies and companies in the tri-state area. He has worked with PIA, IIANJ, and the Society of CIC; and his consistently high ratings and unique teaching style make him a favorite among seminar attendees.
---
John Fear, CPIA, CISR, CPSR
John Fear has worked in the insurance industry for over twenty years in the areas of Life & Annuity, Small Commercial, Boiler & Machinery, Field Operations, Process Engineering and Personal Insurance. In 2007, John left the corporate life to start his own consulting firm - Premier Business Consulting.As National Director of Agency Development at Travelers, John conducted nearly 100 workshops for agency owners and principals (with 1,500+ attendees). John also developed and facilitated over 60 Sales training sessions throughout the country for more than 2,000 Producers and CSRs. He has consulted with dozens of agents across the country, focusing on improving sales and maximizing operational efficiencies.Since starting his own business, he has been a featured presenter at several National Sales Meetings for major insurance companies and Independent Agency organizations. Those experiences have given him an outstanding knowledge of, and insight into, real life solutions that effectively meet agency needs. His workshops enable agents to meet and exceed their business objectives by incorporating sound business principles into their everyday operations. John lives in the Adirondack Region of New York State with his wife Cheryl and their two year old Cairn terrier Sasha.
---
Catherine L. Trischan, CPCU, CIC, CRM, AU, AAI, CRIS
Trischan has worked for the E&K Agency in Eatontown, NJ since 1996. She is the manager of the commercial lines department and works directly with E&K's largest clients. She holds a Bachelor of Arts degree from Rutgers University and began her insurance career upon graduation. She has worked as a claims adjuster for a major property and casualty carrier as well as in the commercial departments of several large, New Jersey agencies.Trischan holds several professional designations including Chartered Property Casualty Underwriter, Certified Insurance Counselor, Certified Risk Manager, Accredited Advisor in Insurance and Associate in Commercial Underwriting. She received an award for academic excellence from the Insurance Institute of America and is a participant in the CPCU Society's continuing professional development program. Trischan has worked as an insurance instructor since 1995. She has taught both pre-licensing and continuing education courses at Fairleigh Dickinson University, Brookdale Community College and other institutions. She has also written several self-study courses approved in the state of Pennsylvania. Trischan was active in the New Jersey Society of Certified Insurance Counselors and served on the Board of Directors for two years.